I was 37 years old with two published poetry collections before I felt truly comfortable calling myself a poet.
I've written poetry as far back as I can remember. I wrote songs. It felt natural for me to let short ideas and phrases that perfectly captured a feeling or a moment spill onto paper. It was the only way that I could truly process things. It's how the world made sense to me.
I didn't consider it poetry. I don't know why.
There is something beautiful about poetic license, though, and now that I've spent a couple of years intentionally exploring my world through poetry I am so grateful for the medium. There are no characters or arcs or beats. There is nothing to complicate the process of telling exactly the part of the story you want to tell.
It is painting with words in their truest form.
One of the first poets most of us are introduced to is Robert Frost. When I was a kid, I was so bored by him. I didn't understand why we had to memorize Stopping By The Woods On A Snowy Evening. An Ivy League collegiate poet who wrote about New England country life was not anything I could relate to. I did not understand the depth of the choice he was making in that poem. That it wasn't as simple as the language led me to believe as a middle schooler — nothing is ever that simple, is it?
He was orphaned at a young age. He lost four of his six children (including one to suicide, 17 years after this poem was written.) He lost his wife. He had to commit his sister to a mental institution, where she later died. He lived through two world wars. There was very little that was "easy" in his story.
The choice of going on for miles or stopping to rest was a choice to go on. A choice to keep living. How many times must Frost have made that choice?
Words are only a product of their context, and we all view them through the filter of our own experiences. The subjectivity makes it impossible to evaluate poetry and also is part of the beauty. I can find weight in words as an adult I would never have felt as a teenager.
That is why poetry is beautiful. And that is why poets write.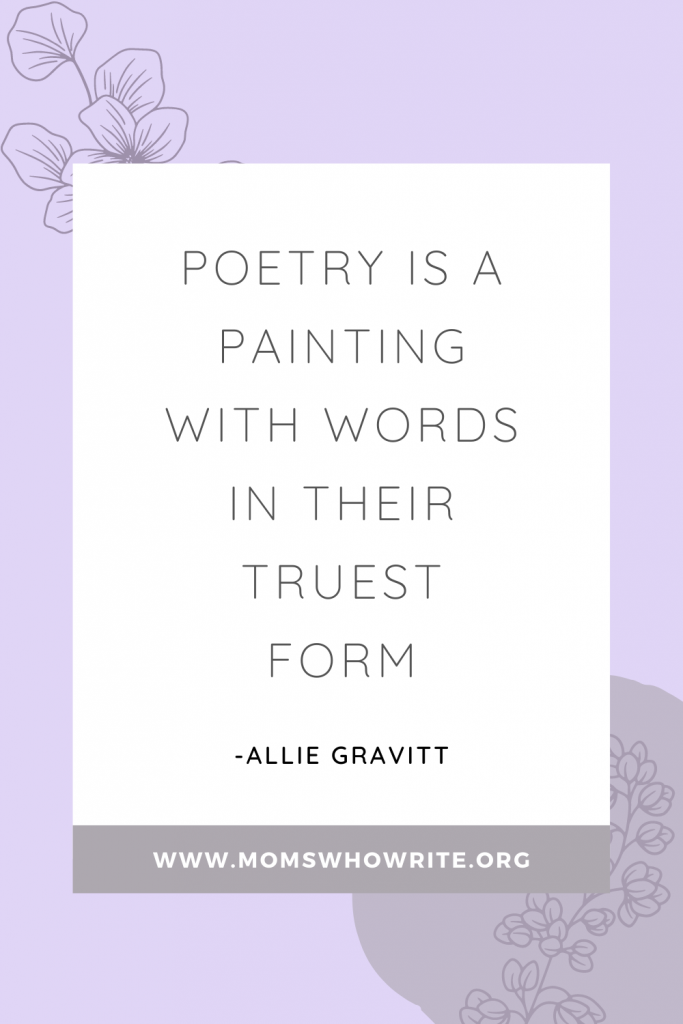 We bleed onto the page and give voice to our own pain, hoping that others will see themselves in our words. Sometimes we're trying to make sense of things. Maybe we want to feel like we aren't alone.
Or maybe we just want to write something beautiful.
About the Writer: Allie Gravitt is a mom of 3 and lives in metro Atlanta with a house full of animals and plants. Her debut poetry collection, prisonbreaks, and second collection Killing Ghosts are available now on Amazon. Follow Allie's writing journey on TikTok and Instagram.