Yes, we have a shop!
We're two months old now and are chock-full of lovely writer-mom gear: Mugs, cozy hoodies, tee-shirts, notebooks, and more. My personal favorite is this tote… which is obviously for trips to the library.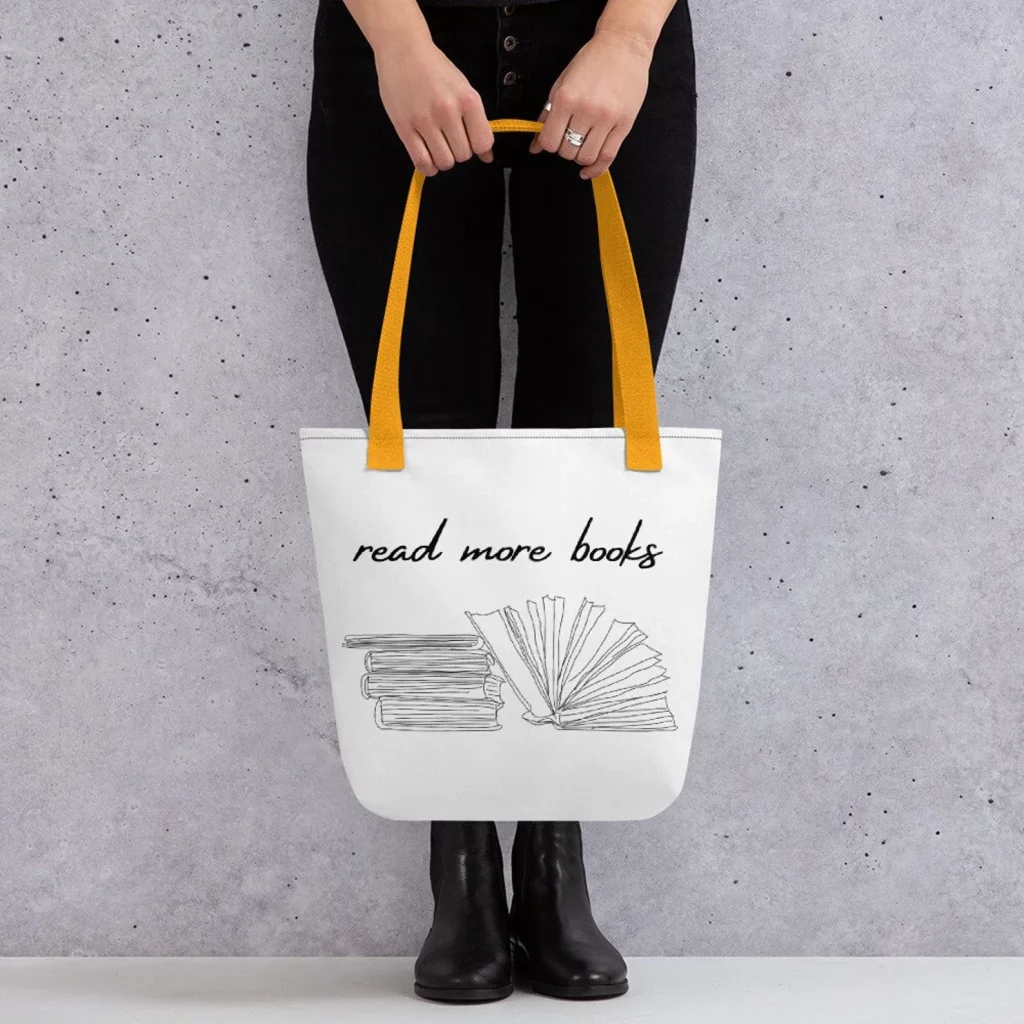 BUT we have new items to add to your writer mom cart!
In addition to all of our totes, clothes, and mugs, we're adding a new custom line, specially for our members!

Punctuation art is such a fun way to commemorate a release, celebrate your work, or gift to the authors you love.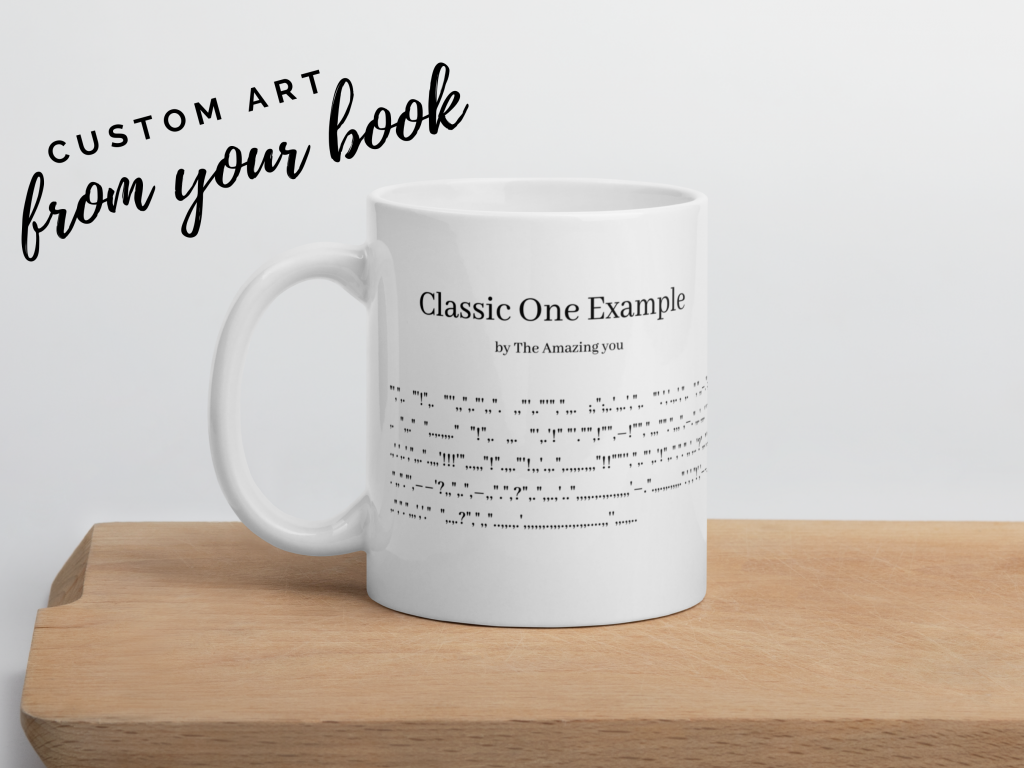 We customize the font for your genre, add your title, pen name, and all of the punctuation from your work. We can do the first chapter of your novel, a short story, a poetry collection, or any other work you'd like to commemorate. We'll create a mug or notebook, and even send you the file to keep with your order!

THIS WEEK ONLY, get 10% off custom work with the code CUSTOM10.
Don't have your own work to commemorate yet? We got you! Here are some of our favorites. Check the collection to see if we have yours: