Instagram is deceptively simple. Post to feed, post to stories, add hashtags, and voilá! If only it were that easy.
Instagram is a little more complicated when it comes to establishing a following and reaching your desired audience. Thankfully, there are some crazy helpful features/tips that even beginners can implement to make Instagram life a little easier– and fun!
1. You can create drafts
Yep. You can't schedule in the platform yet, but if you want to create a bunch of posts and just go in to hit publish or add hashtags or a caption, you can! Create a post without publishing, exit back to your feed, and it'll prompt you to add to drafts.
Next time you go to create a new post, your drafts will be right there.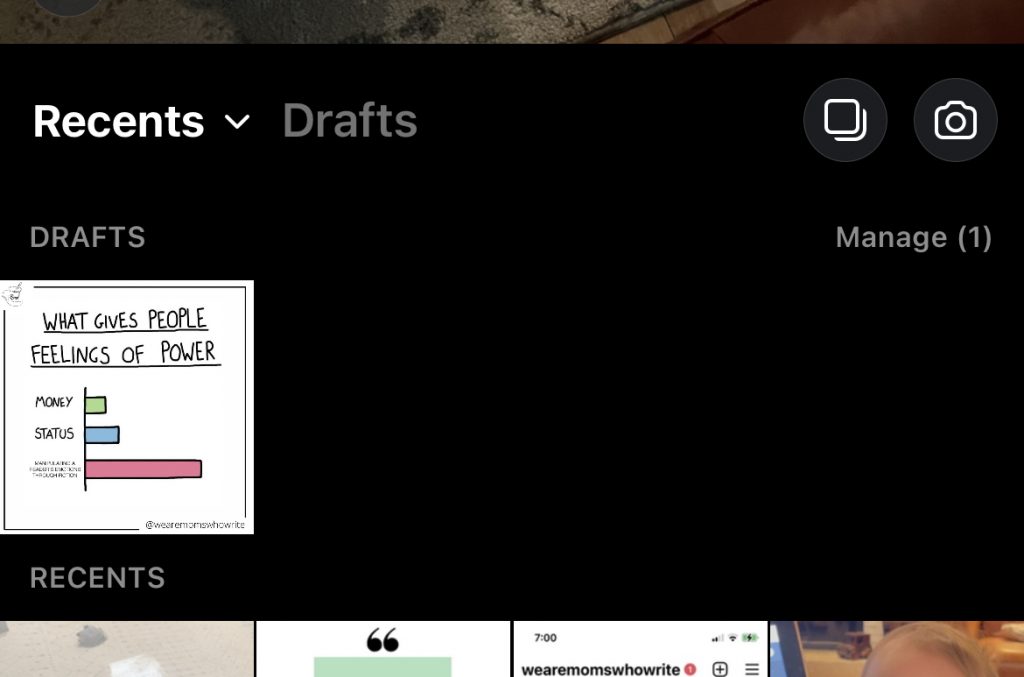 2. Set up notifications for accounts you love
Yes, you can add alerts! Never miss a post. Here's how:
Go to the account's profile page.
Tap the Following button.
Select Notifications.
You can select which content you'd like notifications for: Posts, Stories, IGTV, or Live Videos.
3. See every post you've ever liked
Smash LIKE on something awesome and forget where you found it? Never fear! You can scroll through every post you've ever double-tapped. It's simple:
Go to your profile.
Open the hamburger menu in the top right corner.
Tap Settings.
Tap Account.
Tap Posts You've Liked to see your history.
4. Create Collections
Are you tracking book release announcements? Maybe you've got some contests you'd like to look at later? Or just some really gorgeous book stacks you want to keep? You can create Collections and keep them all in one place by doing this:
Go to a post you'd like to save.
Tap the bookmark icon underneath the post you want to save.
Choose Save Collection to select an existing collection or tap the + icon to create and name a new one. If you don't select anything, your post will go in a catchall "saved" section.
Access your collections by tapping the hamburger menu on your profile and then Saved.
5. Archive posts
Want to get a post off your feed but not delete it forever? There's a way to do that! Archiving allows you to save all of your engagement without cluttering up your feed. Here's how:
Go to the post you'd like to archive.
Tap the 3 dots above the post.
Select Archive.
Access Archives later by selecting the hamburger menu from your profile and selecting Archive.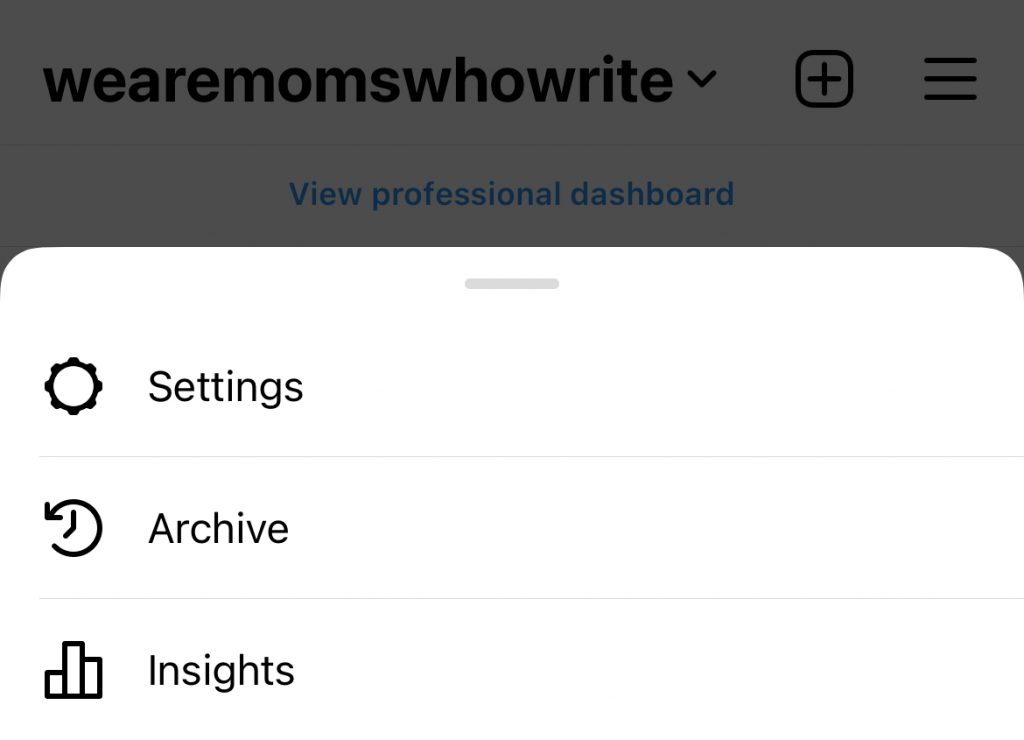 6. Create line breaks in your caption
This missing feature is STILL A PROBLEM on Instagram. Thankfully, there are workarounds. If you'd like to have spaces between paragraphs or lines in your caption, there are a few ways to do that:
Make your caption look how you want it to look in your phone's Notes app. Copy/paste to Instagram.
If you use a 3rd party scheduling app like Buffer, you can add line breaks.
7. Choose the cover image for your video
Don't let the weird face you made 17 seconds into your video (or throughout your entire video…) be immortalized on your Insta Feed. You can upload your own:
Tap the + button on the bottom of your screen to select a video from your Library, or create one in the moment.
Next, tap Cover.
Create or decide which image still you want. You can create a fancy intro graphic in Canva or just grab a great still. Either one is good.
Select the intro image from the selection of stills.
BOOM. You're not stuck with stank face.
8. Hide stories from specific users
You know that one person you hope doesn't see your story? You can avoid that. There are actually a couple of ways to pull this off:
Method 1: Hide ALL of your stories from them.
Go to your profile and tap the hamburger menu.
Tap Settings.
Tap Privacy> Story.
Tap Hide Story From.
Select the people you want to hide your story from, then tap Done (or the checkmark symbol if you have an Android).
Selected people will now only see your posts and not your stories.
Method 2: Hide a specific story
Go to your story and select settings.
Select Hide Story From [Username].
Selected people will now only see your posts and not the selected story.
9. You can use your own fonts
No seriously, you don't have to use Instagram's lame fonts. How to do it:
Open a fonts tool. You can get free ones or inexpensive ones in the App Store. Avoid spyware.
Type your message into your font tool of choice.
Select the font you want.
Copy the text and paste it into your caption, story, profile, whatever.
10. Don't have a business account? Do it– yesterday
There are several reasons you need to have a business account on Instagram and it's really easy to create one. Business accounts allow you access to analytics, profiles, categories, etc. You'll also need to have a business account to run ads when it's time to sell your books. Here's how to create one:
Go to your profile and tap the hamburger menu.
Go to Settings.
Then Account.
Then Switch to Business Account.
You'll need to connect it to a Facebook page. If you don't have a page to connect to, it'll create one for you.
Fill out the meta fields like category and contact information.
Tap Done.
YOU DID IT!