Yesterday was National Poetry Day! Yes, we are a day late. No one ever said poets were prompt. To celebrate, the Admin Team rounded up a batch of poets from our Facebook group to show off their craft.
There's no such thing as just a poet. Poets come in many breeds like any other creative writer. Some prefer to dance around the page, spreading their words in patterns and designs. Others spill their words out in raw form, each word a confession from the hearts. Some poets don't even write– they speak. Telling their tales directly to their audience, witnessing the initial impact of their words.
Poets are brilliant and mysterious and funny and solemn and everything in between. Take a look for yourself.
Jill Robinson
"I'm a mood motivated writer in general. Sometimes what I'm feeling won't work for my stories, that's when I'll attempt to create poetry to release those feelings trapped inside."
Tristan Tuttle
"My poetry is about nature, motherhood, spirituality, and how they all intersect. My debut collection A Kudzu Vine of Blood and Bone drops April 18th!"
Ana M.
"I write mostly spiritual poetry but also about my perspective on events, and auto analysis to measure personal growth."
Christina Lynn Lambert
"My poems are often about change and the struggle to survive in a world that can be harsh. I like to include some element of nature as well as an image of hope and strength in everything I write."
Shell Sherwood
"My poems are about…whatever pops in my head. I guess my poetry is bits of my true self breaking through. It's very raw, sometimes dark, but at times, surprisingly hopeful. I'm what you call a blackout poet if you will. One who writes a spat of poetry, mostly in the dark hours of the night, and then wakes up the next morning thinking someone broke into my journal."
Shannon OConnor
"I main write about heartbreak and love and everything in between."
Alysa Hill
"I write about emotions and whatever I'm dealing with at the time. This one is a representation of something I was going through."
Katie Andrews Potter
"I write novels in verse, mostly middle grade & YA. I have a YA "fairy tale in verse" coming out in April. This post has the first three poems of a novel in verse about my Irish ancestors."
Mara Bare
"I write about Love, Mental Illness, Religious Trauma, and most importantly self-love."
Erin P.T. Canning
"I've always used poetry as a means to process complex feelings. By transforming pain into some beautiful, I can release it into the world, freeing myself and inspiring others."
Micha Hillyard
"I'm a spoken word poet (& aspiring novelist)! Mental health, autism/neurodiversity are my most frequent topics."
Eve Croskery
"I currently write poetry as a way to process my experience of motherhood, finding the beauty in the ordinary."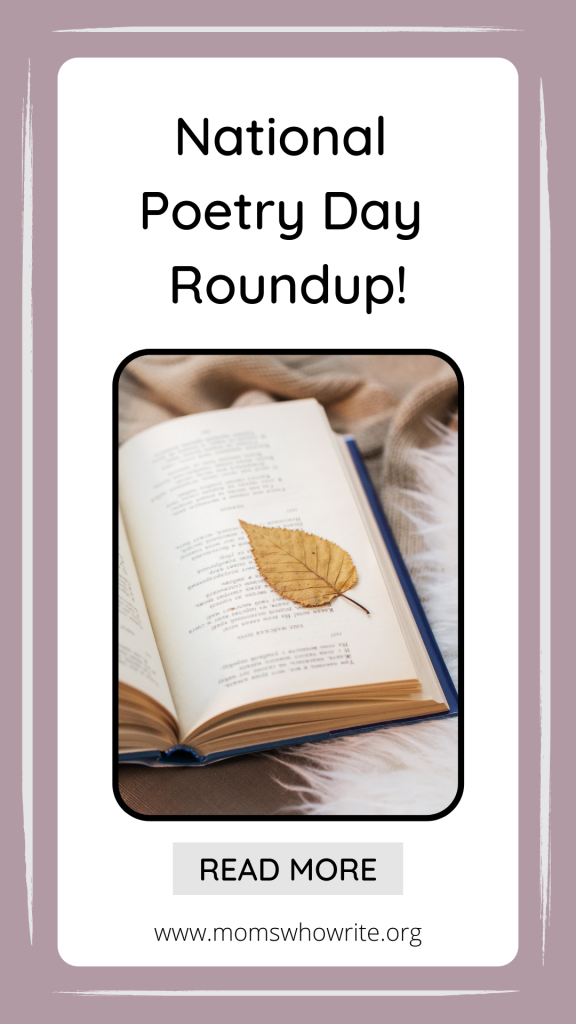 Celebrate National Poetry Day with us!
Are you a poet? Drop a link to one of your Instagram poems below to connect with us and other writers. Instagram and YouTube have become a spectacular way to display your poetry and to reach a larger audience. Go show our poets some love!
ALSO…April is National Poetry Month. We have a ton of wonderful ideas to help celebrate poetry and the poetic souls among us. Look out for ways to participate in our Facebook group.
Happy writing everyone!