We don't talk enough about manners and etiquette these days, especially regarding social media. Online etiquette is a real thing. Why does it matter?
The manners and etiquette we use online broadcast our type of person. Do we want to be known as compassionate, honest, respectful, and kind? If so, etiquette is essential.
Types of bad online etiquette
We've all encountered moments of poor manners online, whether it's a rude, off-handed comment or the blatant stealing of work. Read on to see some common faux pas and how to avoid them.
Not giving credit to the original creators.
One of the most common bad manner examples we see online is when users do not give original creators credit when sharing content. As writers, we need to be especially careful not to plagiarize the work of others. It doesn't matter if it's an Instagram post, Facebook micro, or funny meme. When a writer or artist creates a piece, they deserve to be credited for that work.
The best way to ensure you are giving credit to content creators is to tag the artist when sharing their work and add a link to the original piece when possible. By doing so, you are not only giving credit where credit is due, but you are also building a relationship with someone who may someday share your own work.
These manners can (and should) also apply to sounds. If you make a reel or TikTok that uses someone else's sound, one you did not alter in any way, try to find the original creator, especially when you are reposting from one platform to another.
Stealing content as your own
Separate from someone not giving credit to a creator, some people will outright try to pass someone's content off as their own. Bad, bad manners.
Sharing the works you enjoy and giving credit is an easy way to network with the creators you admire. Do not pass off the content of others as your own, and don't crop out creator branding/watermarks. This is intentional content stealing and will alienate you within the writing community.
Social media group manners
Another minefield is the etiquette of social media groups. Most groups are volunteer run by passionate people who give their time to provide a space for others to find community.
The first rule of group etiquette is to remember that the people running these groups often have full-time jobs, families, and lives outside of running these groups. Most admins are dedicated to making their group run as smoothly as possible, but may not be available twenty-four seven. Giving them grace and the benefit of the doubt will go a long way. Tag admins with concerns or questions, but be understanding if you do not receive an immediate response.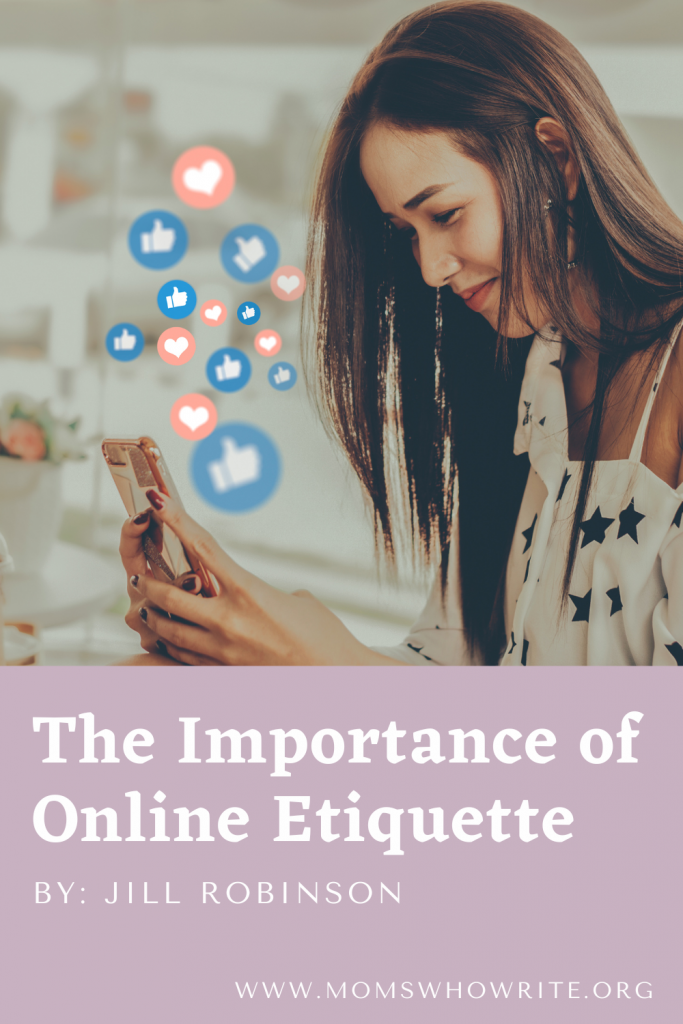 Following some general manners for interacting in groups will ensure you are a valued member of that community.
Check the rules. Before posting in groups, check the rules. They are usually pinned at the top of the page, or a link to the rules will appear when you create a post. Many have no self-promotion rules.
Don't be a drama llama. If a mod deletes a post, there is likely a good reason for it. Politely ask for clarification if needed, but don't repost stating, "my original post was deleted."
Never pile on. If a post in the group violates a rule or someone posts rude or offensive comments, it's best to tag admins who can manage the post and the membership of said poster.
It costs nothing to be kind. Often intent can get lost in an online message. Without the benefit of tone of voice, body language, or familiarity with the individual, unintended disputes can flare up from a simple misunderstanding. Yes, there are plenty of angry and rude people on the internet, but leading with kindness can often have kindness spread in return. You can read more on this golden rule by our own Allie Gravitt here.
Use manners on your personal page too.
Etiquette should also expand into your personal pages and accounts; I would argue it is of utmost importance. You want to project that you are professional, intelligent, and trustworthy. The best way to establish this type of relationship with your followers is through interacting with respect. Here are some tips:
Do support others. Make genuine connections and share content you enjoy responsibly, as discussed above.
Don't feel the need to respond to every comment. While we may be posting with manners, others may not. Instead of getting bogged down in an internet argument, you can block/remove/restrict comments if needed. You have every right to protect your account.
Do be both fair and compassionate. You can be honest if someone is asking for feedback with compassion. Tearing down another professional will only make you look like a bully.
Don't treat followers as your personal marketing group. This is the worst. Dropping services into DM's of peers without an established relationship is the best way to lose some followers and connections.
Want more on social media etiquette?
You can never have too many resources for how to represent yourself online positively. Visit the blog, Writing on a Vintage Typewriter, to read more on bookish etiquette. When in doubt (online and in life), treat others as you would want to be treated, and you'll never go wrong.
About the Writer: Jill Robinson is a wife, mother of two, athlete, speech-language pathologist, and lover of all animals. She loves the outdoors and singing off-key in the car. Writing brings her peace. You can follow Jill on her author blog, Instagram, and Twitter.
Book Highlight: Jill's Favorite Reads
Looking for a new addition to your TBR? I have two for you that I absolutely love. The Great Believers by Rebecca Makkai and The Most Fun We Ever Had by Claire Lombardo have Chicago roots and vibes. Check them out!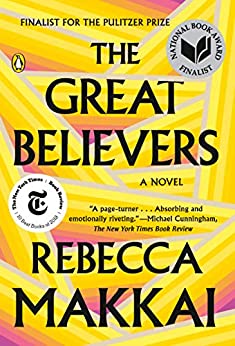 *Disclaimer: This blog contains Amazon Affiliate links. As an Amazon Associate, we earn from qualifying purchases to help generate more resources and opportunities for our writing community. We appreciate your support.