In the fall, Moms Who Write had about 4,000 members. After a lot of idle "we should make a book!" talk, our admin team actually decided to pull the trigger. This chaotic yet magical rollercoaster is an experience we will never forget.
When we put out the submission call for The Order of Us, we weren't even sure what we were looking for. We just knew we wanted to make a book. It became apparent pretty quickly that people wanted to tell their stories. Stories of the good things and the ugly things and the beautiful things that constitute who we are as women and moms and wives and humans.
There is value in telling your story. You are never the first person to think and feel and experience things. I believe that our words matter and our stories matter. Sharing our journeys builds community and confidence. It's what we've always strived for in our group and now were are expanding our reach by putting these empowering stories in the hands of readers around the world.
It was an honor to give each of our authors a space. Women are spectacular, especially when faced with adversity and overwhelming expectations. It was such a privilege to read through and get to know our members. And we know some things now, things that change your perspective on…everything.
The bottom line is that we love good stories and we love writers and we are so proud of what we've made together. We start our next anthology adventure on May 1st. Stay tuned for announcements on the theme!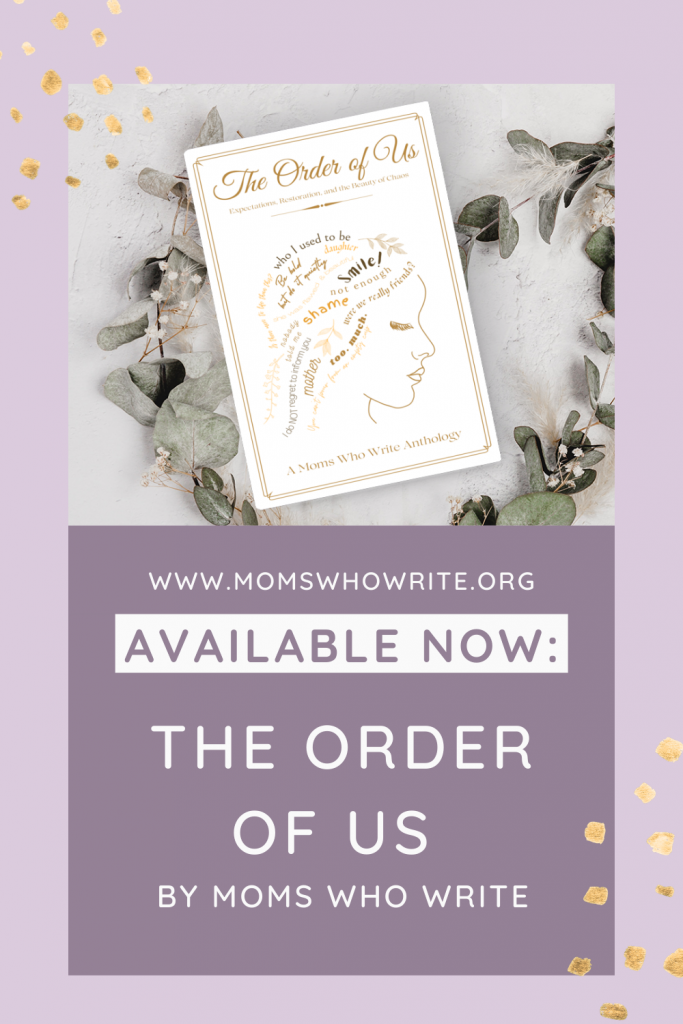 Meanwhile, The Order of Us is a #1 new release on Amazon, and in the top 5 books in several categories. The next push is to get this beauty into bookstores– this is just the beginning.
Making stuff is cool. I'm really proud of this book. AND, better yet, all of the money goes to Dolly Parton's Imagination Library. ? Buy The Order of Us wherever books are sold today!
About the Writer: Allie Gravitt is a mom of 3 and lives in metro Atlanta with a house full of animals and plants. Her debut poetry collection, prisonbreaks, and second collection Killing Ghosts are available now on Amazon. Follow Allie's writing journey on TikTok and Instagram.