​​Are you looking for a bump in your social media engagement? Need some intriguing writing prompts? Come take a shot at the next #writerstowriterschallenge on Instagram!
One of your fellow writers creates a fun prompt for all participants to submit their best flash fiction piece under 500 words every few weeks. Throughout the challenge, writers entering or simply reading will like, comment, and share their favorite entries. It's a perfect way to spread your reach on social media while also getting your writing out in the world.
Here's how it works!
Contestants
Anyone can enter the Writers-to-Writers Challenge as long as you are kind, respectful, and follow the requirements of each prompt. We are all here to challenge ourselves, become better writers and expand our platforms. NO AUTHOR BASHING!
Here are the steps to enter:
1. Follow the hashtag #writerstowriterschallenge on Instagram to find the most current challenge prompt.
2. Read the rules of the prompt and make sure you follow all requirements and timelines.
3. Write your piece and copy the text into slides. A ton of participants use Canva to help with this, but it's not a requirement. Be as creative as you'd like! Check past entries for examples on how to format. Don't forget to include your social handle!
4. Create an Instagram post using multiple images so all your slides will be included.
5. In the body of the post, make sure to tag the host's account, and use the #writerstowriterschallenge hashtag so they know you submitted an entry. (FOR RECENT PAST WINNERS: You can still enter if you have already won, but please write *PAST WINNER* at top of the body of your post if you won in the last two rounds so everyone gets a chance.)
6. Engage! Read and share other entries, comment about something you liked about their story and promote your fellow authors. This is how we get more people involved and reach a larger audience.
7. Check back to see who won and promote the heck out of the winner! The winner will become the next host for the challenge.
Hosts
If you are now the #writerstowriterschallenge host, Congrats! These are the next steps to follow to begin the next challenge:
1. Create a new writing prompt within 24 hours of winning to set your challenge and your deadline. If you do not respond, a new winner will be chosen.
2. Set the parameters of your competition in a post with the hashtag #writerstowriterschallenge. Include a prompt (picture, word story starter, etc.), a word count (500 max), a deadline (normally 10-14 days, 2 weeks max), date and time that you will announce the winner (within 48 hours of the deadline).
3. Promote all participants throughout the competition and get creative! Follow them, comment on their contribution and other posts, share something that made you feel the feels, get creative! The goal is to promote other authors and have fun.
4. Announce the winner on your chosen deadline using a cool Canva or other design! Try not to use graphics that will not appear on posts when other participants share the announcement in their own story.
5. Make sure the next host is aware they won and willing to host. Otherwise, another winner must be chosen.
Take a look at the latest winning piece, The Frost Moon @kathrynradakerauthor. For more questions about joining the challenge, reach out to us on our Moms Who Write Instagram page.
The current prompt: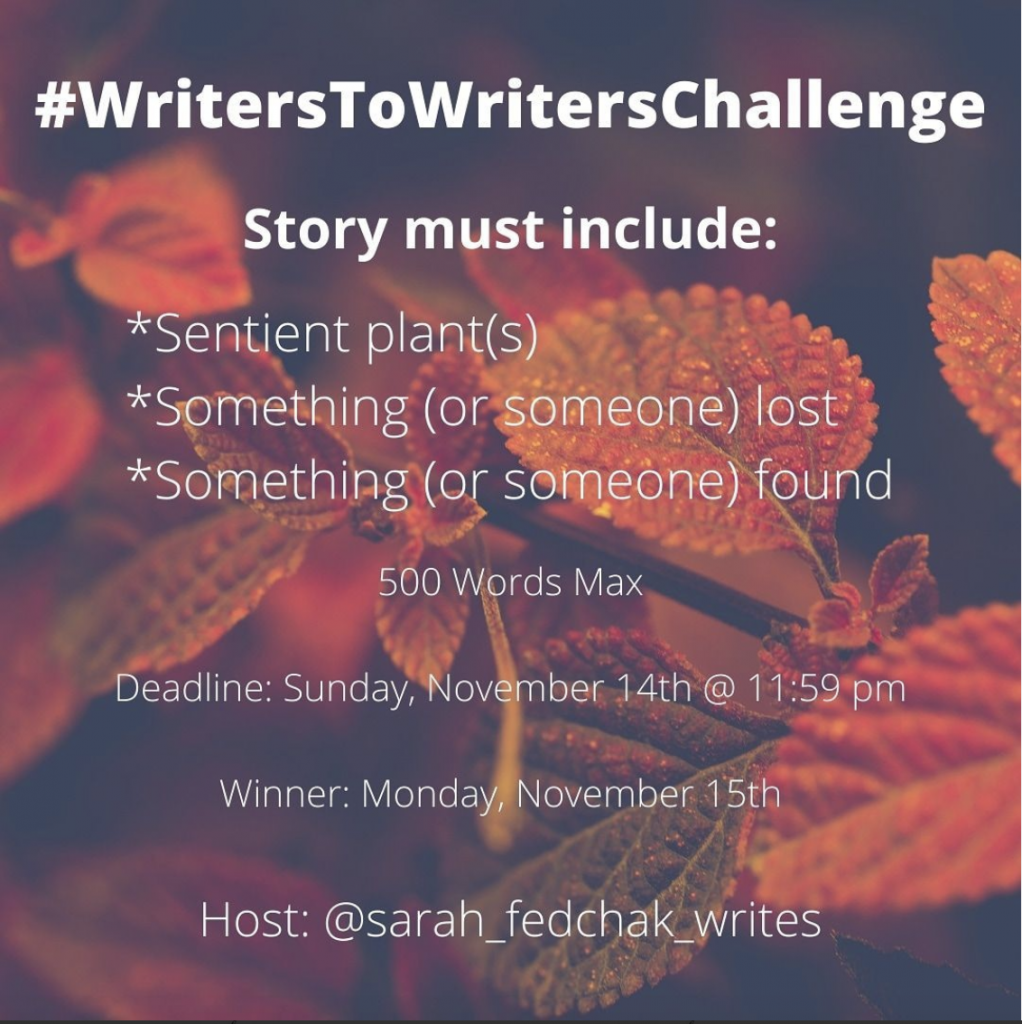 Good luck to all future participants– we can't wait to see what magic you have yet to create!