Did you know Moms Who Write was on TikTok? That's right– some of our members are officially TikTok authors, and we are having a blast with it.
Maybe you've seen our faces floating around your feed. It took us a while to give in—after all, we are writers, not actresses. We write behind the scenes and typically don't enjoy putting our faces on camera.
But here were are! We love to make you laugh, cry, and inspire you to keep working towards your book dreams. Meet some of our TikTok authors and see why we love them.
Abby Harding (@abbyhardingwrites)
About The Writer: Abby is a writer of fiction and poetry who joined the Moms Who Write team in November of 2021. She's a homeschool mom of three who loves to teach writing and literature on the occasions she can be torn away from puttering in her garden and binge-reading whatever strikes her fancy. She lives in a rural town in Central Illinois with her husband, three kids, two cats, a guinea pig, and six chickens. To read more of Abby's writing and to find her social media links, please visit her website at www.abbyharding.com.
Natalie Cammaratta (@nataliecammarattawrites)
About the Writer: Natalie Cammaratta: Natalie just typed her name wrong in the attempt to write this, which is all you need to know about her. To see more of her being ridiculous and for news on what she's writing now that she's done making people cry with the Falling & Uprising series, you can find all of her social media links and newsletter on her website. She's most entertaining on Instagram and TikTok.
Emmy Seal (@emmyseal_author)
About the Writer: Emmy Seal is a romantic comedy author. Living in Michigan with her husband and two kids, and dozens of plant babies. In her free time, she enjoys bike riding, hiking, and reading. Check out Emmy on Instagram for more.
Shell Sherwood (@shellsherwood)
About the Writer: Shell Sherwood is a poet, fiction writer, freelancer, and creator of silly children's stories who could live on coffee, pastries, and romantic tragedies. She lives in Hudson Valley, NY, with her three boys and aspires to own a small writing getaway in every climate. Shell is currently working on her debut poetry collection. Learn more about Shell and follow her writing journey via her author blog, Instagram, and TikTok.
Allie Gravitt (@whenalliewrites)
About the Writer: Allie Gravitt is a mom of 4 and lives in metro Atlanta with a house full of animals and plants. Her debut poetry collection, prisonbreaks, and second collection Killing Ghosts are available now on Amazon. Follow Allie's writing journey on TikTok and Instagram.
Amber J. Painter (@amberjpainter_author)
About The Writer: Amber J. Painter is a fantasy-romance, young adult author who resides in a small suburb of Atlanta with her husband of seventeen years, two children and a crazy miniature pinscher rescue. When she is not writing, she is homeschooling her kids, wrangling the dog or working at her church. Check out her Kindle Vella series The Havoc State.
Allison Wells (@whatallisonsaid)
About the Writer: Allison Wells is a hot mess mom of four who has published six books both traditionally and independently. Currently, she's working on growing her editing and book coaching business. She's usually more interested in watching SNL reruns on YouTube than keeping up with the latest show on Netflix, but she prefers a book to those any day. Find her online at allisonwellswrites.com
Who's your favorite TikTok author?
We will be talking more about TikTok in the future and how to use it as an author marketing tool for your books. But for now, we ask you this: Who is your favorite TikTok author? We love expanding our network and connecting with other authors online. Drop your favorites in the comments and tell us why you love them!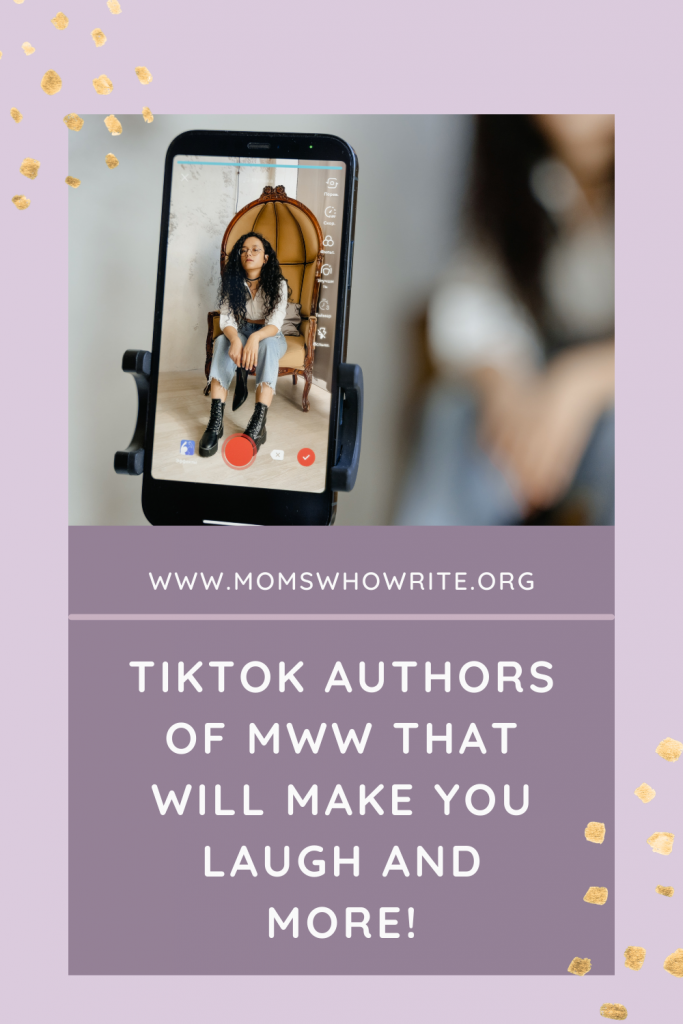 Book Highlight
Thinking about being a TikTok author? Maybe feeling a bit scared? Don't be afraid to live your best creative life.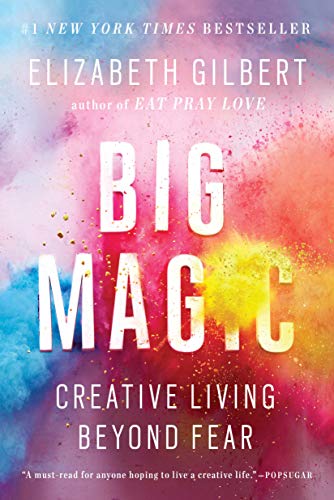 Big Magic: Creative Living Beyond Fear by Elizabeth Gilbert is a #1 NEW YORK TIMES Bestseller and a must-read for all creatives. Gilbert teaches you how to push past your fear to empower your creative side rather than suppress it. Some of the Admin Team is reading this right now, and we are loving it!
*Disclaimer: This blog contains Amazon Affiliate links. As an Amazon Associate, we earn from qualifying purchases to help generate more resources and opportunities for our writing community. We appreciate your support.