I am a poet. I love poetry because it allows a writer to capture, unapologetically, a moment. The feeling. The smell. The emotion. Done well, all of it flows onto a page without any regard for a story or a character. Raw, authentic truth from the soul of the writer.
And Tristan Tuttles's debut collection A Kudzu Vine of Blood and Bone does this beautifully.
A Kudzu Vine of Blood and Bone looks at womanhood and motherhood and marriage through the eyes of someone in the trenches of young family life. Here, she's still making her peace with who she is and taking an honest look at her world. Ultimately, the truth is that her experience is shared by a lot of us, and anyone who has birthed a child and struggled with herself in the wake will relate to so much.
The poetry
In the beginning, poems like Postpartum Google Search allude to the frustration and helplessness of the newborn stage. She discusses societal pressure to "get your body back," musing that "it's been here all along." Lines like "the totality of your worth is not found in the sum of your gravitational pull" are poetic and lovely and also soul-filling. These are things that we too often forget, and she knows we need the reminder.
Nature and southern flora are the backbone of the book, woven heavily through every page. From the kudzu draped on the cover through the ocean air in Naked. In A Double Portion, for example, I can hear the cicadas. I can see the muddy water and the snake in Leviathan. As a southerner, I felt the heat in my bones and heard the turns of phrase she uses. The result is authentic and lovely.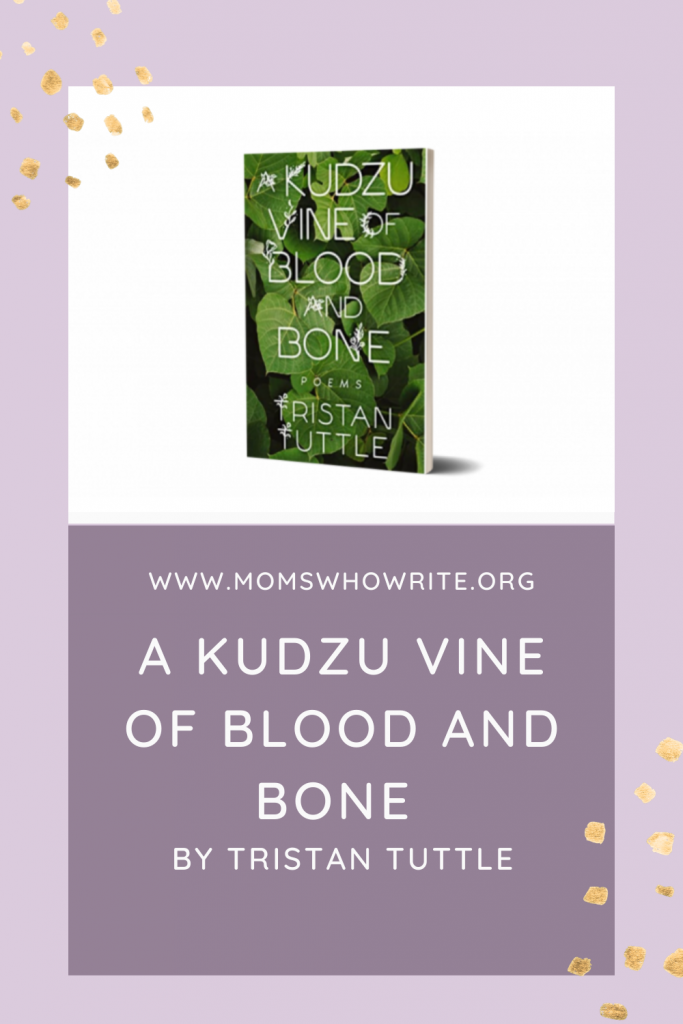 The lifeblood of the book
In the end, however, Scripture and faith are the lifeblood of Tristan's words, woven through every page and providing the foundation for her story and her voice. In the end, all of it tells a beautiful story of growth, love, faith, and family in the south.
Overall, I love a good collection of poetry by a mom who isn't afraid to lay it all out there. Tristan delivered and I can't wait to see more from her.
It's available on Amazon today. Follow Tristan Tuttle on Instagram.
About the Writer: Allie Gravitt is a mom of 3 and lives in metro Atlanta with a house full of animals and plants. Her debut poetry collection, prisonbreaks, and second collection Killing Ghosts are available now on Amazon. Follow Allie's writing journey on TikTok and Instagram.
*Disclaimer: This blog contains Amazon Affiliate links. As an Amazon Associate, we earn from qualifying purchases to help generate more resources and opportunities for our writing community. We appreciate your support.