So far, as a group, our books have focused on telling our stories. The personal, the heart-wrenching, the beautiful. We focused on ourselves, and then on the ones who made us.
Now, we're going to try something entirely different.
Fireside, the first fiction collection from Moms Who Write, will come out in early October! The vision for this book is creepy, paranormal, and all things spooky. Give us moons, witches, retold folklore, ghosts, and everything in between. Unlike our other projects, this will NOT be a charity project. We can pay for your work.
We'll be accepting 10 short stories, 3k-10k words. Authors will receive $75/story. We'll also be accepting a handful of poems and paying $25/per poem.
Submissions are OPEN NOW! We'll close on Sept 15th.
Guys, we are SO EXCITED to read these this month. This project has been in our brains for months, and to let you in on the secret feels terrifying and SO EXCITING.
Scare us. Give us nightmares. We're here for it.
Submit here, and you can email Allie with any questions.
HAPPY HAUNTING!
About the Writer: Allie Gravitt is a mom of 3 and lives in metro Atlanta with a house full of animals and plants. Her debut poetry collection, prisonbreaks, and second collection Killing Ghosts are available now on Amazon. Follow Allie's writing journey on TikTok and Instagram.
Book Highlight- The Order of Us by Moms Who Write
Remember the first time we released an anthology? We still love this beauty. You can find it on Amazon or wherever books are sold.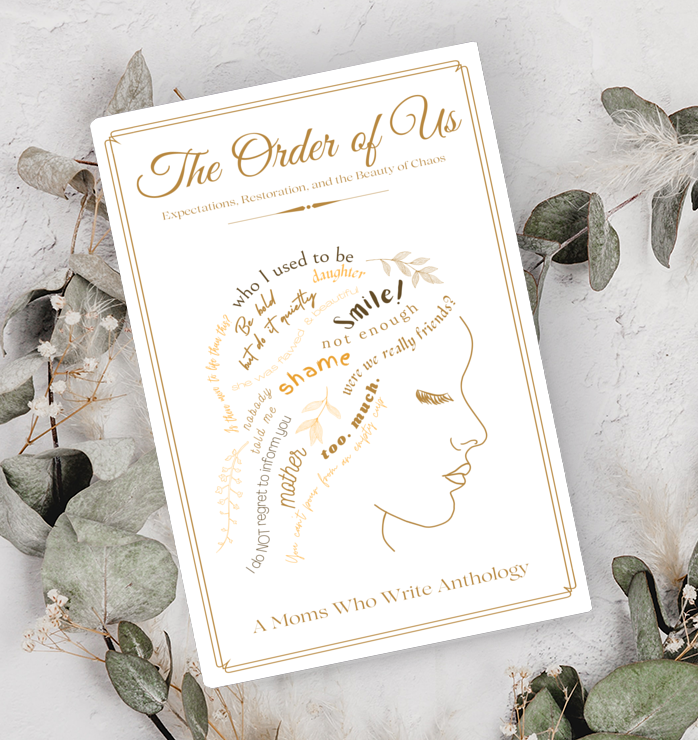 Natural order is imperative for existence. Without it our world falls apart — we need leadership and food chains and circadian rhythms the way we need air. But what happens when we adopt an order that ISN'T natural? At some point, there will be a breakdown, and we will realize that there is a lot more to life than what we know. The boxes we put ourselves in suddenly feel too small, and the Order of Things feels a lot more negotiable. We fall apart, and eventually, we put ourselves back together. This is when we reclaim our beauty and our chaos. When we restore The Order of Us.