So, you wrote a book and now you want to sell it. You put it up on Amazon, then on IngramSpark. Maybe you visited local bookstores and libraries to hand out copies, and popped into some coffee shops to see if they'd display a stack. But now what? What's left? Well, so much more in fact. One often untapped resource is the power of selling books at farmers' markets. Let's take a look.
The beauty of books at farmers' markets
Growing up in Anchorage, Alaska one of the best memories I have is the times our family would visit the local Saturday Market. It was essentially a tourist trap, with knick-knacks and ready-to-eat foods and all sorts of beautiful handmade art and anything you could think of.
It was every single Saturday in the summer months and even today the nostalgia of walking that market brings a smile to my face. As a teen, one of my favorite booths was Chad Carpenter's of Tundra Graphic Novels fame. There's just something about connecting with your local town author that feels fantastic.
Moving to Southwestern Idaho, the very breadbasket of the northwest, one of the first things we did was to scout out similar haunts so our kids could enjoy the thrill of supporting and connecting with local vendors selling their wares. And boy, does Idaho have them! Not every market is the same, but we soon discovered that the Nampa Farmers Market was just the right place for our family excursions.
Picking the best farmers' markets for your books
When I wrote my best-selling novel, "Tansy Joy and Too Many Tangles" one of the things I built into my story was the Joy family visiting a farmers market here in Idaho. I tried to capture the flavors, smells, and very heartbeat of the local markets. A few books later, it turned into a series, and I found myself contemplating locales to sell my books.
Since my books were all set in a fictional town in Idaho, it seemed like it would be just the thing to sell at our favorite farmers' market. In my mind, I could picture myself selling books and connecting with other vendors every week. Giving this homeschooling mama of five a much-needed outlet for conversation and activity.
Now, as I've said before, not every farmers' market will have the right flavor for your book. The reason this market appealed to us is that it was highly focused on local vendors (no Usborne books to compete with!), and also that it was a "true" farmers' market, meaning that I wasn't going to be competing with one hundred other craft vendors. The market I choose really tried to keep that small-town, local, family-friendly feel. And that was a great match for my books.
Tricks for selling books in person
Now, I'll tell you this, selling books in person? It's exciting. I don't know if there's a greater thrill than to meet a young reader and have them excitedly count out their change because they've finished your first book and are ready to read the next!
One of the things I do to keep things fresh, is I always sign books for the kids or the recipient of the book. Especially for the elementary-aged kids–this makes a huge impact.
Something else I do, when I have a book in the editing process, is offer book specials. For instance, my seventh book is coming out and I allowed anyone who purchased three or more books last weekend at my booth to have their name, or the name of their choice added to the back of my book. What kid doesn't want to purchase a book with their very own name and a note from the author on the back? Cool right?
Resources for selling books in person
Additionally, I've found some great events/marketing books that really have helped me hone my salesmanship when selling books at farmers' markets: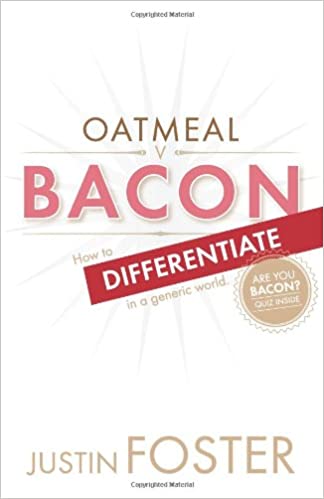 Oatmeal v Bacon: Oatmeal is Boring, Bacon is Not- The Branding Book for People that Care by Justin Foster, taught me to figure out my sales pitch and how to sell to both the kids in front of me, and the parents or grandparents who are making the purchase.
Another great book: Success Unwrapped Direct Sellers' A-Z Event Guide: to Stellar Sales, Committed Customers, Teams that Thrive. Don't let the title fool you. This book might focus on direct sales, but I'm here to tell you, don't walk, RUN to get this book, and read it before your next event.
I've been very honored to get to know Shannon Ferraby in my other line of work and she's written the most practical book I've ever seen for sales events- hands down! It will change your whole perspective on how you interact with your customers in any situation. As a bonus, it's also on Kindle Unlimited.
What not to do when selling in person
I have found that there are some authors who dislike selling at these kinds of venues or turn their noses up at farmers' markets. Here are the things I've noticed about these authors:

1) They sit
We have a saying in our family, "Sitters don't sell." If you're sitting, or looking at your phone, or reading a book? You're not engaging. Salesmanship is hard work. You have to be "on" even when things are slow. Sitting sends a signal that you're not really interested in the people who are attending the venue. Get yourself a great pair of supportive shoes and stand up. It makes all the difference!

2) No solid pitch
You have about 30 to 60 seconds to give a sales pitch at a busy farmers market before folks move on to someone else. I found with my books, people were leery simply because they didn't know what I was all about. When I hung up an American Flag, an Idaho Flag, and a Gadsden Flag in my booth? They drew people to me– they wanted to know more.
My sales increased 30% by doing this. Why these flags? Because I write to a very conservative, independent, old-fashioned audience. With those huge flags up in the back of my booth, it immediately signaled my worldview to these parents and allowed them to be attracted to my booth and listen more to my pitch.
3) Too many items on display
Too many items on display at your booth can 'muddy' up your communication with potential buyers. Sometimes I've even seen authors have other books they've not written in their booth, which can be cost-effective, but it still muddies what you're trying to communicate- be wary of that visual message.

4) They aren't consistent.
Look, if you're hopping venues every week looking for that "perfect score" I'm here to tell you that's going to hurt you in the long run. I have been in my current farmers' market now for three seasons, and the vendors who are the most consistent get the most income. It's a real bummer when customers come back and they can't find the author they wanted to support.
5) They price too high
I know what you're thinking, you'll lose sales to Amazon. Not true. I sell my books for a few cents less than the Amazon price. My book sales weekly still hit the 30-50 book range each week in a nine-month season. Do I have days where I bomb? Sure. That's life. But I'm consistent and I have customers who look for me every single week.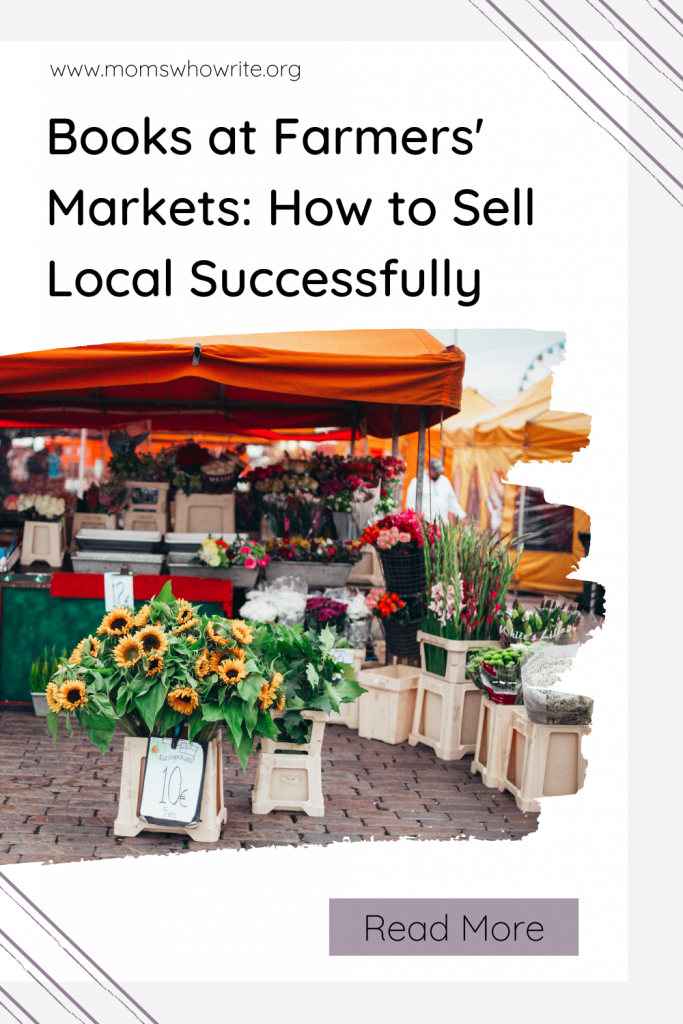 Final thoughts on selling books at farmers' markets
Here's the deal: take a look around, see what local markets are going to work well with your books, and then give the venue a one-season test drive. And remember, your local farmers' markets can be a real blessing, as they add consistency and a great core fan base for your books, hopefully leading to more sales in the future.
You'll not only find customers and future fans, but you'll also find a tight-knit community of vendors who will be there as a second family to celebrate your successes and growth each and every week.
About The Writer: Niccole Perrine is a homeschooling mom, children's chapter book author, entrepreneur, and digital marketing agent living in Southwest Idaho.
Do you have tips on selling your books?
We want to hear it! We're always looking for more blog contributors to help out our growing community. Contact us below or reach out to us on our social platforms.