Video content to promote your books and writing business is becoming more popular with every platform update. First, it was Facebook videos, then BookTok took over. Then came Instagram stories and reels. Now TikTok has stories, and Facebook has stories. It's neverending and it gives me a headache most days.
But video advertising is the future of online sales. It's not the only way to sell your books by far. Obviously, you can still sell at bookstores, farmers' markets, flea markets, in your front yard—wherever! However, if you are looking to generate more online traffic, video content is amazing. And let's not forget one of the original masters of online video, who still dominates the long-form content world: YouTube.
Why should I explore YouTube as an author?
YouTube remains the second most visited site on the internet with billions of viewers every day. It's easy to access from your phone, installed on most smart TVs, and good luck finding ANYONE that hasn't watched at least one YouTube video in their day.
YouTube subscribers are not mindless social media scrollers. When people go on YouTube, they are looking for a solution to a problem. They want something specific, and they will watch several videos from multiple creators on the same topic to find their answer.
Compared to other social platforms that ebb and flow with popularity, YouTube remains strong in pulling consistent subscriber traffic from all over the world. They aren't going anywhere anytime soon. Plus, once you build your following on YouTube (1000+ subscribers), you can start to generate income from your content.
What author stuff can I post on YouTube?
Anything. Anything you want, really. Let's take a look at some of the popular ways authors use the platform.
Book Trailers
If you love making book trailers for your upcoming or existing work, YouTube is a wonderful home to keep them. You could create a trailer using other programs, linking to your website or Amazon page. But posting your trailer on YouTube can expand your reach and allow you to grow on the platform. It also provides your book trailer a home that can pop up in Google searches for similar content.
Vlogs
Author blogs are great for website traction…if you like to write them. If you are constantly working on your WIP's, keeping up with an author blog may be the last thing you want to do. For these authors, vlogs can be a wonderful way to share your writing journey, update your audience on your progress, and announce your book releases. You can even link your YouTube channel to your website. Find a YouTube video on how to do that here!
Book Coaching Sessions
So many veteran authors and publishers are making an income by offering book coaching services to help newer authors publish successfully. What better way to show your coaching style than to post some of your sessions as examples on YouTube?
I've gone down a few book coaching rabbit holes addressing various writing fundaments from my stories, the most recent focusing on showing not telling. Yes, I had access to these sessions for free and got advice from a book coach I was not paying for. But the video made me WANT a book coach in the future. I had always been curious about book coaches; what they do, what the sessions look like, and how deep they go into your story. Watching these sessions on YouTube gave me all the answers I was looking for.
Audiobooks
Audiobooks are huge. There's a whole new generation of readers who love listening to books rather than reading them. They listen to books while gardening, cleaning, driving, putting babies to bed, working—everywhere. But as convenient as audiobooks are for readers, they can be expensive and time-consuming for writers to produce with no guarantee of making the money back.
This is why some authors have chosen to record their audiobooks on YouTube. It's free, it's easy to share, and there's no subscription required. Yes, it's still going to be time-consuming to record. But if you have access to a quality microphone and record it yourself, you could save thousands in production costs. We'll cover this topic a little more in the future.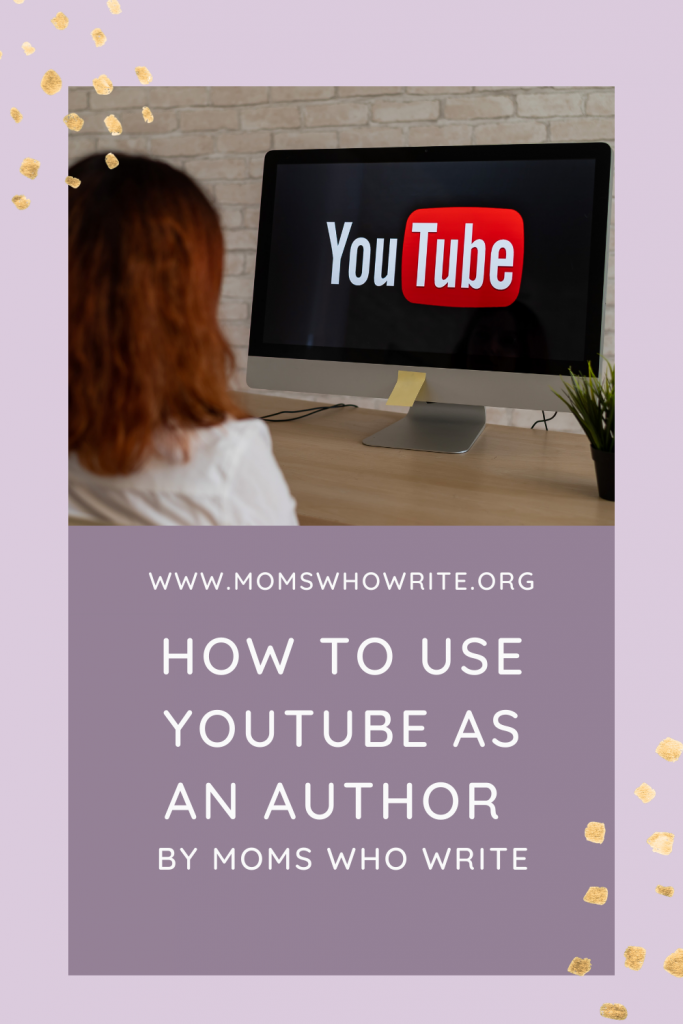 Writing and Publishing Videos
Do you already make a lot of online videos with writing and publishing tips? You're already a step ahead. YouTube is a perfect platform for posting your tips, tricks, experiences, and whatever other advice you are looking to share. When I go on YouTube for writing or publishing advice, I usually binge-watch. If I find an author I love, I may just keep their channel running all day!
If you make TikTok videos or Instagram videos, you don't have to remake these for YouTube. Many creators use their content across multiple platforms, removing watermarks using SnapTik and adjusting the audio with programs such as InShot to ready them for other platforms. Or you could shoot your content once outside of the platforms and post it wherever after that.
Not sure where to start? Book Bub highlights some of the most popular authors on YouTube and what they do to set them apart.
Book Reviews
I love book reviews. I hate reading them, but I will listen to them on TikTok and YouTube. If you already do book reviews, you can hit multiple platforms by making video book reviews that embed into your existing blog.
Are you an author who uses YouTube?
If you are using YouTube as an author, we'd love to hear from you! Comment below to tell us how you use it, what you love about it, what you don't love, and all the avenues you have explored.
Happy writing (or YouTubing) everyone!
About the Writer: Shell Sherwood is a poet, fiction writer, freelancer, and creator of silly children's stories who could live on coffee, pastries, and romantic tragedies. She lives in Hudson Valley, NY, with her three boys and aspires to own a small writing getaway in every climate. Shell is currently working on her debut poetry collection. Learn more about Shell and follow her writing journey via her author blog, Instagram, and TikTok.