In another blog post, I delve into the differences between YA and NA novels. But what about our younger readers? Middle-grade kids need different things out of their books due to both experiences and comprehension levels. So, what's the difference between middle-grade vs. YA books?
The ages of Middle-grade vs. YA readers
The ages of your readers will vary; there's no denying that. Qualifiers like middle-grade and YA (which stands for young adult) give authors parameters for their writing. They're also helpful for parents who want to monitor content for their children.
Middle-grade fiction is written for readers ages 8-12. These books are more complex than children's books or picture books in terms of themes and character development. The writing may or may not be more advanced as well. The Magic Treehouse series is a perfect example of middle-grade fiction.
Young adult fiction is written for readers ages 12-18. The themes and language are more mature than most middle schoolers can handle. Middle-graders don't often have the life experiences that would connect them to YA characters. Therefore, much of the content would go over their heads. The Hunger Games series is a good example of YA fiction.
Both middle-grade and YA fiction can fall into any genre.
Characteristics of Middle-grade fiction
Usually, the ages of the characters and the readers are similar. But that isn't enough to determine whether or not a book is middle-grade. Below are some other factors that classify middle-grade fiction:
Word count. Middle-grade novels are typically between 30,000 and 50,000 words. They are also usually written in the third person.
Keep it PG. Middle-grade fiction is devoid of profanity and graphic violence. Additionally, romance consists of crushes and first-base kissing.
Age-related situations. Middle schoolers aren't terribly self-aware, and as a result, middle-grade novels don't see characters engaging in self-reflection. Middle-grade characters react to what's happening around them (not within them). And they rarely go beyond the immediate world of their family and friends.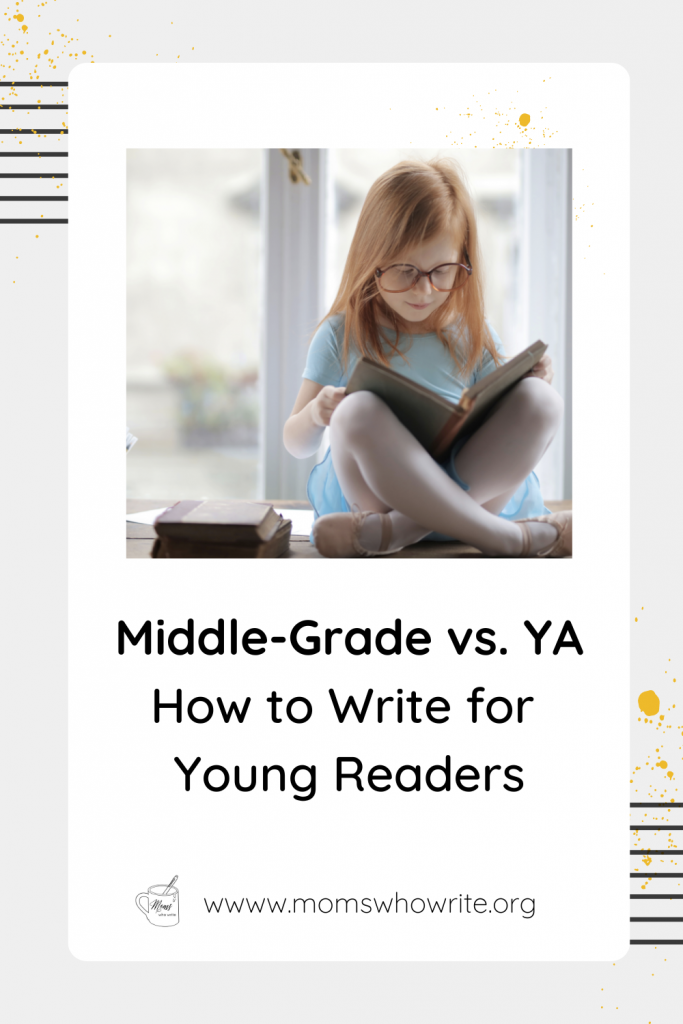 Middle-grade vs. YA themes
Where YA can be more self-reflecting, middle-grade deals with more superficial themes. That's not to say that the characters and plots in middle-grade fiction are one-dimensional. They don't go as deep as YA fiction, but middle-grade fiction can still see some heavy topics (appropriately so).
Common themes for middle-grade fiction include the following:
friendship—including making and/or losing friends
family—including relationship changes
grief/loss
school-related experiences
physical changes
a growing awareness of the outside world
While some of these themes may also be explored in YA fiction, they won't see the same depth in middle-grade fiction. When crafting their middle-grade novels, authors should explore these themes as they relate to 8 to 12-year-olds.
Celebrate Young Reader's Day
In November, we celebrate Young Readers Day (on either the 8th or the 15th, depending on who you ask). Either way, it's a great excuse to celebrate our young readers and encourage them toward a life of avid reading!
If you're looking for a way to celebrate, check out some favorite middle-grade novels from our Admin Team.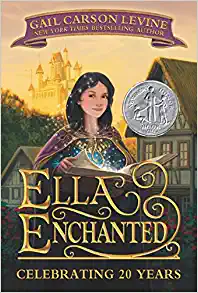 Comment below with some of your favorites, and let us know how you'll spend Young Reader's Day!
About the Writer: Brigid Levi is a freelance writer and editor based in the Philadelphia area. She has three children, a husband-child, and a dog. When she's not freelancing or working on her own writing, Brigid can be found under all the blankets with coffee, tea, or wine (depending on the time of day) and a sweeping historical fiction novel. She hopes to publish her YA fantasy/adventure novel in the near future! Find out more about Brigid on her website.
*Disclaimer: This blog contains Amazon Affiliate links. As an Amazon Associate, we earn from qualifying purchases to help generate more resources and opportunities for our writing community. We appreciate your support.