So, you want a successful freelancing career. Or maybe you're looking to be paid for your passion. Whether you're guest posting or aiming for a staff writing position, there are a few key elements you must include when crafting a publication pitch.
Just to make sure we're covering all our bases, let's real quick run through why you would pitch a magazine or online publication. What is a publication pitch?
A publication pitch is different than a novel pitch. Many times, when reading through submission/writer guidelines, editors will note you SHOULD NOT just send a pitch saying — I write about XYZ. Let me know what I can write for your publication. That sounds a lot less like someone who has carefully crafted a pitch and a lot more like, well, someone who hasn't read the submission guidelines.
In your pitch, you're selling the editor an idea. An idea that you're willing to flush out into a several hundred (or thousand) word article. It has to catch their attention, it has to be relevant, and it has to be something their readers want to read about.
Makes sense, right? Okay, let's dive in.
Before crafting a publication pitch…read the publication!
In nearly every publication's submission guidelines, the editors are very clear about one thing: you need to write for their niche. Don't waste your time (or their time) sending a pitch that doesn't fit their vibe and won't impress their readers.
Read. The. Damn. Thing.
By reading through the publication, you get a feel for what type of articles they publish and their overall voice. If you have an idea to pitch to them, search through their archives to make sure it hasn't been covered (or at least not recently). Being familiar with a publication before crafting a pitch for the audience is probably the most important rule.
Figure out who your contact is.
First things first: You need to know who to contact is for submissions. Most publications will have an 'About Us' page with staff, a 'Submissions' page or 'Write for Us' link, or at least a search option (usually on the top or bottom of the homepage) to look for contacts.
If you don't have any luck finding a contact that way, you can always search for their Masthead. Mastheads will have a list of editors for different departments depending on what category you're pitching.
Worst case, don't be afraid to be creative.
If you saw a call for pitches on Twitter or in an email list you subscribe to, you can try asking that contact, even if it's not who you're looking for, to point you in the right direction.
But, please, before going this route make sure you've exhausted all the obvious ways to find who you're looking for. Not doing your research is a sure way to make a less-than-stellar first impression.
Make you pubication pitch clear & concise.
Most of the time, editors aren't looking for a full-on submission. They're looking for an idea, an outline, a well-crafted pitch.
When pitching, make sure you hit these three points:
How are your words relevant to their audience?
What is your unique angle?
And, of course, why are YOU the right person to write this for their audience?
That's it. Clear and concise. Usually, when crafting a pitch aim for 75 to 150 words.
Here is an example of a publication pitch I've sued that ended in a commission.
Hi ***,
I often see *** sending out lists of publications looking for Flash Fiction, Short Stories, or full-blown novel manuscripts (and that's only the tip of the iceberg).
After spending a year researching the creative and publishing space, I now understand the differences between these and many other types of writing. The difference doesn't just lie in word count, but the craft, the plot, the characters, and the complexity.
In this article, I will give your reader a clear understanding of the difference between different types of fiction. They will understand the specific differences and unique qualities of each type. Authors need to know all their available options, which will help their chances of publication.
Thank you for your consideration.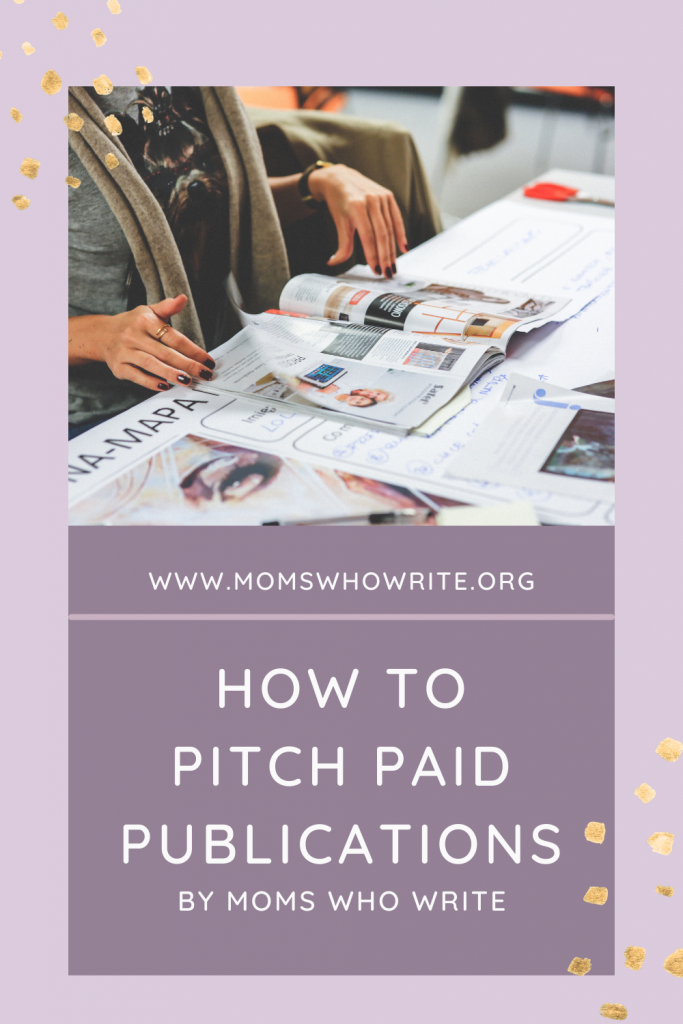 Publication pitch take-aways.
Whether you're just starting a freelancing career, or you want to brush up on your pitching game, there are only a few things you need to nail to secure commissions.
Remember, be familiar with the publication and audience that you want to write for. Make sure you know the right person who can make that decision, and be clear and concise about what you want to write about.
Oh, and one thing I didn't mention but is important to keep in mind: If the editor sends back a message saying thanks, but no thanks, don't take it personally.
It's easy to feel let down when you've done a good amount of work but don't get the commission. But it's not necessarily a reflection of you as a creative.
Editors get hundreds of pitches a day, so it's not you who they're turning down. But hey, since you already put the work in, send it over to another publication until it finds a home.
Happy pitching!
Find more support on Patreon!
If you're looking for more in-depth support in crafting your pitches or submission opportunities, we offer a ton of exclusive resources on our Patreon account to help our members. Find out more about our membership options!
About the Writer: Holly Catherine is a Mom to two littles who loves writing about everything, drinking copious amounts of coffee, and using words like copious. A poetry and historical fiction writer by night, and a personal essayist by day, if you've wondered about it, she's probably written about it. Visit hollycatherinewrites.com to read more about where creativity and lifestyle intersect. Add this newsletter to make sure you never miss a beat.