We've all gone down the Google rabbit hole when it comes time to write our query letters. What's the best format to use? How much detail should I include about my book? How long is so long that the agent will simply throw it in the trash?! But let's face it, no matter how much research you do, a sample query letter that has proven successful can be the best tool to prepare. Thankfully, we have an excellent one for you!
Sample Query Letter for Authors
The letter below was written by our own Neely Tubati-Alexander when she was querying agents for her contemporary romance, LOVE BUZZ. This letter not only landed her the agent she desired, but when she went on submission, the agent actually used it because they thought it was strong enough. Neely landed a two-book deal with Harper Collins with this beauty and is crushing it. Let's take a look:
Ms. (contact)
I am pleased to share LOVE BUZZ, (complete at 82,000 words, contemporary romance). This novel is an exploration of love at first sight, in the vein of Josie Silver's ONE DAY IN DECEMBER that toes the line of women's fiction and romance, similar to Rebecca Serle's IN 5 YEARS.
Vanessa Gil has it all. The well-paying job. The almost-fiancé. She has built her life atop her late mother's wishes: stability above all else. In a few short weeks, she will officially be able to say she has made it when her "Life at Thirty" feature for her college newspaper, which she deems the pinnacle of achievement, is published. But before this happens, her sturdy life is thrust into chaos by one chance encounter.
On the last night of her cousin's Mardi Gras bachelorette party, Vanessa meets Julian. Their five minutes together make her feel things she has not felt, perhaps ever. When their interaction is cut short, she decides she must find him—if for no other reason than to prove what she felt with him was nothing more than alcohol-induced infatuation. The list of clues for finding him is pretty short, though: His name is Julian. He lives on Chamber Hill. He works at a tech company. He is a fan of Lil Wayne and Nirvana.
As she strips away the perfectly curated life that would have made her late mother proud, Vanessa must decide if the pursuit of real passion is worth it, and fast, before her alma mater turns her into a cautionary tale and before she destroys the life she is supposed to want.
I am a first-generation Indian-American mother of two who resides in Arizona, married to the man I met at a bar, though not on Bourbon Street. Originally from the Seattle area where this book is largely set, I am an active member of two critique groups and seek to tell stories with diverse characters, specifically BIPOC stories where race isn't the driving force of the novel, rather we get to see BIPOC characters celebrating love for love's sake.
Per your submission guidelines, the first ten pages of my manuscript are below. May you enjoy it like a fine bourbon.
Neely Tubati-Alexander
(contact info)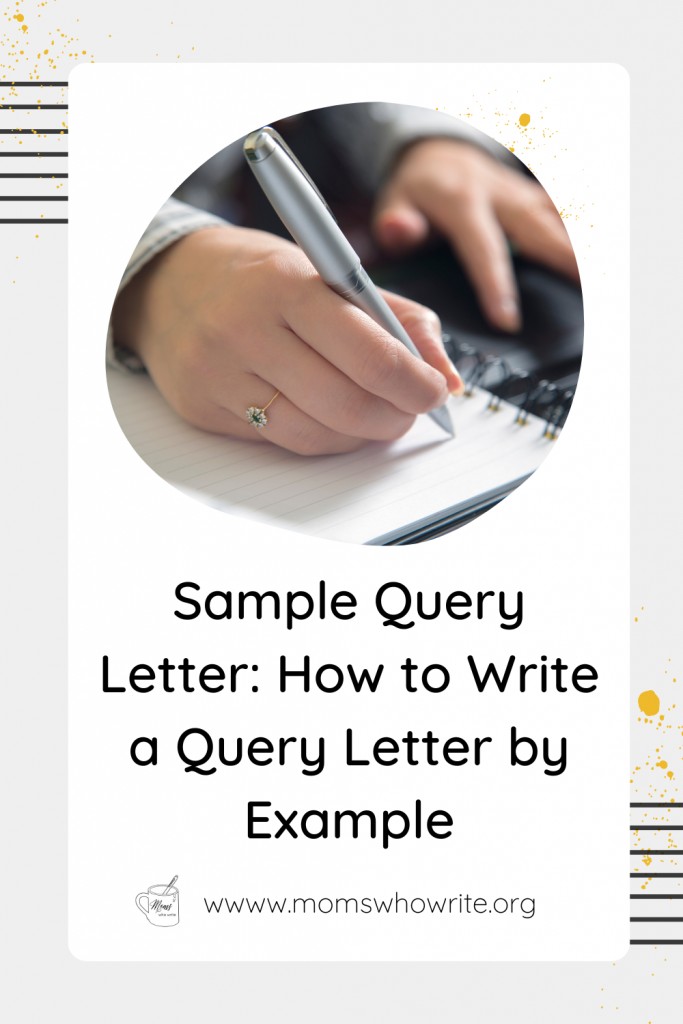 Try a few to see what works!
It's safe to say that, just like everything else in life, there is no one size fits all way to write a query letter. Every agent and publisher looks for something different. Something that interests one agent immediately may turn another agent away just as fast.
However, starting your query letter by reading letters authors have used to successfully land an agent in the past is a great way to begin. You know the style has worked. It gives you an idea about length, detail, and powerful language you can use to catch an agent's eye.
Once you have your query letter drafted, add the details that you know each specific agent is looking for. If they have particular submission and query guidelines, follow them. Nothing tanks your chances faster than not following the agent's instructions.
Don't forget! Your blurb and synopsis are extremely important in developing your query letter. Make sure you have these down first before hitting the query trail. Need some help writing your blurb and synopsis? We got you covered here.