You did it. A moment of transparency: This book was not easy to put together. I found out I was pregnant the day submissions opened in May. We struggled through the chaos of summer, and somehow—like it always does—it came together. And it is beautiful. Please welcome: The History of Us by Moms Who Write.
Above anything else, I wanted Moms Who Write to be a platform to help you tell your stories. The Of Us series was born out of a simple call to share. I wasn't sure what we'd create when we decided to make The Order of Us. "Just send us something," was my ask. I didn't know what we'd get.
You gave us yourselves. And what we realized is that we learn and grow so much when we trust each other with the truth and take the time to listen. We are so proud of the work in this, and we are so proud of this community.
As I said in the foreword:
No matter how it happens, we are products of the world that made us. Biologically, emotionally, psychologically, morally, creatively, literally, and figuratively—we belong to those who came before us, and we take pieces of them with us wherever we go. By telling their stories, we are adding depth to our own. We are creating history every day.
You can order The History of Us by Moms Who Write on Amazon and where online books are sold. 100% of the proceeds will be going to Women for Women International, an amazing organization dedicated to supporting women survivors of war and conflict, teaching them the skills they need to rebuild their lives, families, and home.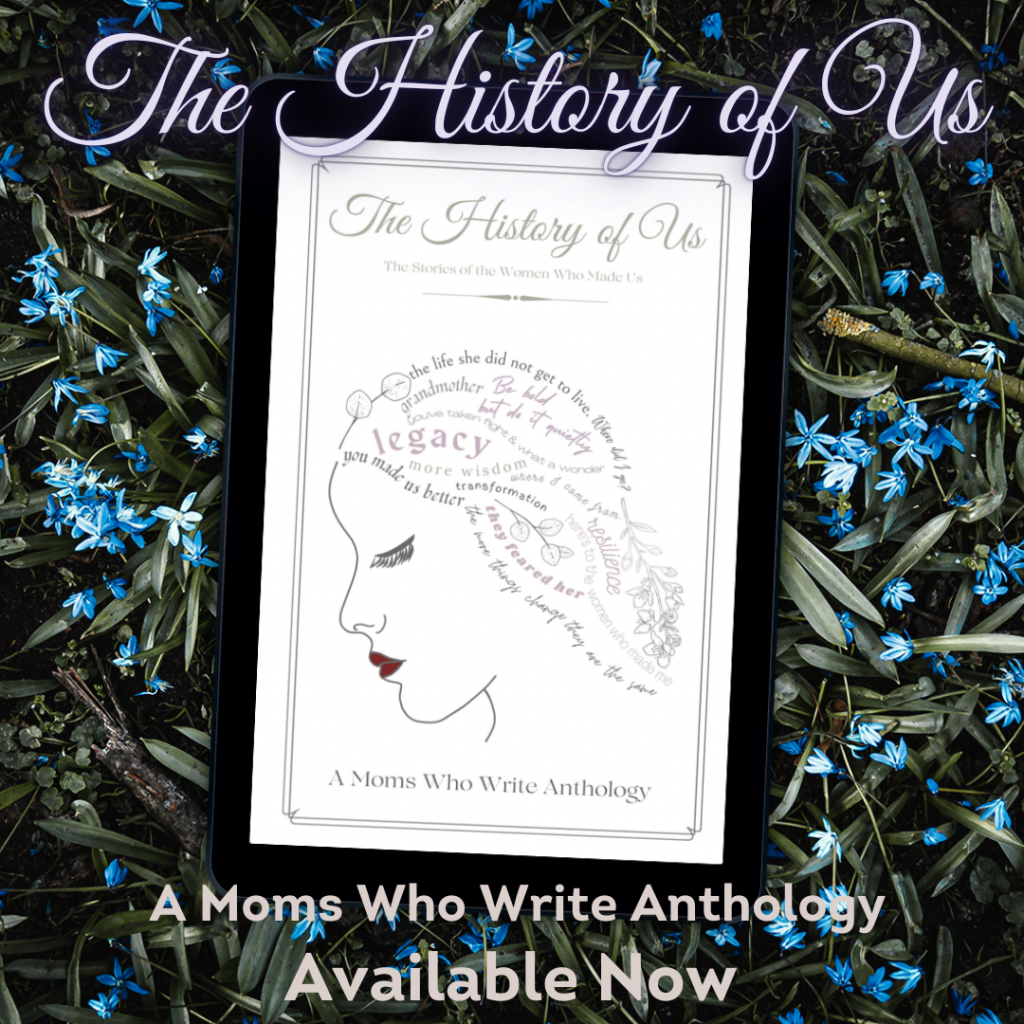 Don't miss our first anthology: The Order of Us
Our first anthology, The Order of Us, was released this April 2022, and we were over the moon. This amazing book sparked our love for collaborating with our members to make something truly beautiful and inspiring.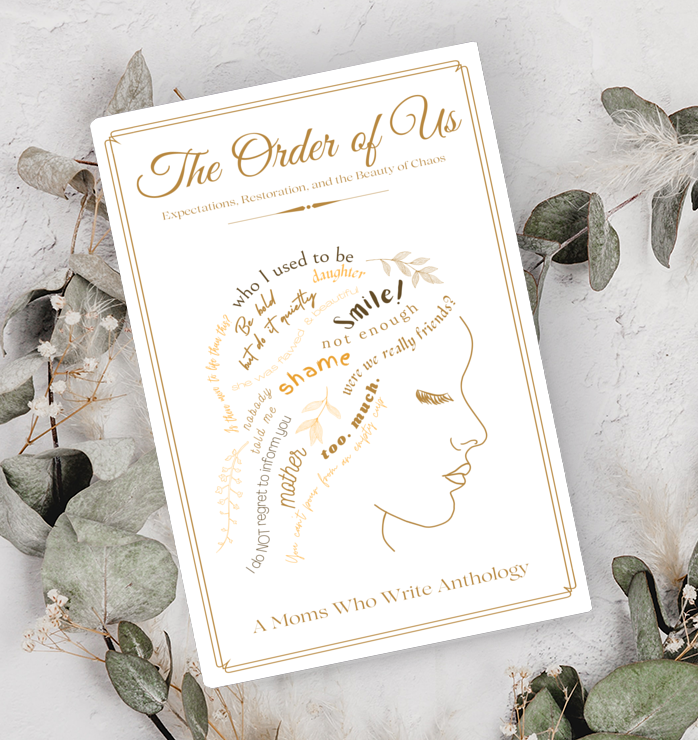 This anthology is a collection of stories about women and mothers from all backgrounds and how they have been affected by societal expectations. It covers the inception of unrealistic expectations, the breakdown when we fail to meet them, and the reclamation of our lives in the order that fits us best.
"Natural order is imperative for existence. Without it our world falls apart — we need leadership and food chains and circadian rhythms the way we need air. But what happens when we adopt an order that ISN'T natural? At some point, there will be a breakdown, and we will realize that there is a lot more to life than what we know. The boxes we put ourselves in suddenly feel too small, and the Order of Things feels a lot more negotiable. We fall apart, and eventually, we put ourselves back together. This is when we reclaim our beauty and our chaos. When we restore The Order of Us."
The best part: 100% of all proceeds earned from this anthology go to Dolly Parton's Imagination Library. This worldwide organization helps to get books into the hands of children in need around the world, to spread the love for reading, and inspire a new generation of storytellers.
Click on the photo to find out more about this collection!
*Disclaimer: This blog contains Amazon Affiliate links. As an Amazon Associate, we earn from qualifying purchases to help generate more resources and opportunities for our writing community. We appreciate your support.