Today is World Read Aloud Day. Why is that important? Reading aloud has so many benefits beyond the parent-child bond.
Most of us probably have memories of our favorite books when we were kids. We remember the stories, the characters, and probably who we heard them from. Oral storytelling is as old as humanity itself, and it is how we pass along knowledge, preserve culture, and connect to each other.
Reading is more than phonics and test scores. Reading is critical thinking, social-emotional learning, comprehension, and active listening. It is how we stimulate curiosity, build motivation, and develop memory.
The science behind reading aloud
Reading aloud isn't just something we should phase out when we're competent enough to read silently. There is something called the "production effect." Essentially, pronouncing a word verbally creates a memorable experience that helps you commit it to long-term memory.
This isn't the end of it, though. In one particular study, the production effect was found to be even more effective in the context of interpersonal communication. That's a lot of words to say something very simple: Reading aloud to someone else helps you remember things.
It makes sense, right? If you're explaining something to someone else, you're going to develop a deeper understanding and more committed memory than you would by skimming along to yourself.
The connection part of reading aloud
Beyond all the science talk about how your brain processes the content, the truth is that reading aloud is a way to connect with other people. Whether you're an author connecting with readers at a book signing, a poet stepping onto an open mic stage, or a parent simply reading your kids their favorite book for the hundredth time, you are forging a bond through reading.
Something about a human voice telling a story will always resonate with people. Don't give up on it.
When we think of reading aloud, we normally think of children. Reading aloud doesn't have to stop when we are able to read alone, though. What is an audiobook but reading aloud? About those moments when you get to listen to your favorite author read a passage.
As a high schooler, one of my core memories was listening to Maya Angelou recite Caged Bird. I'd read the poem and I Know Why The Caged Bird Sings. But hearing her voice etched it into my psyche in a new way. The words came to life through her voice. More than twenty years later, I remember that English class.
Now, go get those books
Take some time today to read to your kids. It doesn't have to be a chore. It doesn't even have to take a long time. You're setting them up to be good readers, teaching them important lessons, and—most importantly—forging a connection and building memories.
What will you choose to read tonight?
Book Highlight: Maya Angelou: The Complete Poetry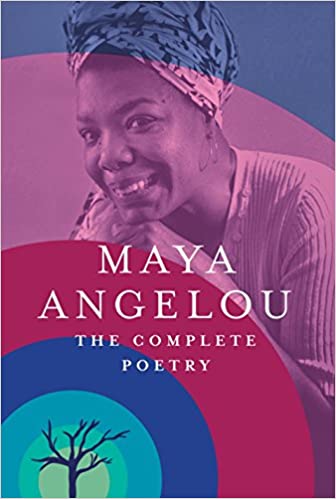 About the Writer: Allie Gravitt is a mom of 4 and lives in metro Atlanta with a house full of animals and plants. Her debut poetry collection, prisonbreaks, and second collection Killing Ghosts are available now on Amazon. Follow Allie's writing journey on TikTok and Instagram.
*Disclaimer: This blog contains Amazon Affiliate links. As an Amazon Associate, we earn from qualifying purchases to help generate more resources and opportunities for our writing community. We appreciate your support.