Short story writing is an art. These little nuggets don't need hundreds of thousands of words to pack a punch. Short stories are their own genre, mastered by some of the greatest writers in the world. With May marking the beginning of Short Story Month, we'll be releasing a number of articles over the next few weeks focused on this unique medium of storytelling.
What is a short story?
A short story is a brief piece of fictional prose that typically ranges between 1,600 to 20,000 words. The origins of the genre stem from the act of verbal storytelling, fireside fables, fairytales, legends, and myths. Some of the most prolific examples of well-known short stories include Aesop's Fables, Canterbury Tales, and The Legend of Sleepy Hollow.
(Insert photos)
Short stories generally focus on a single theme or subject. They may include a handful of characters in a single setting, beginning and ending abruptly. While the goal of novels is to adhere to plots and story arcs, short stories focus on invoking a mood. They aim to shock, inspire, confuse, disgust—pretty much any emotion that will cause a reader to stop and think, What did I just read?!
What short stories are not.
Short stories are nothing to scoff at. They are not a precursor to a novel or a blurb that was plucked from the back of a book. They are not a published brainstorming session to be expanded on later. Although short stories can certainly be expanded if desired, the ultimate goal of the genre is to keep stories compact.
Short story writers are not subpar creators who cannot write enough to finish a novel, but rather, masters of their craft. These writers convey big ideas and emotions in a condensed form, similar to poets but in the realm of fiction. They aim to challenge and require exploration.
It's not uncommon for short story authors to leave a trail of metaphors and surprises to puzzle their readers into searching for the true meaning behind their words. Some of the best short stories have sparked academic debates several decades after publication, inspiring literature students to decipher the true meaning behind the words.
Where to submit short stories
The possibilities for where you can publish your short stories are endless. Here are a few to consider:
Collections
Many authors will compile their short stories into a collection of pieces to sell as a book. If you have a number of short stories, particularly relating to similar themes, a collection can be an excellent route to take to provide your reader with a full package of your work.
Anthologies
Anthologies are a wonderful way to put your short stories in front of a broad audience. These collections are focused around a general theme and can also feature poetry, narratives, and other forms of writing in addition to short stories. It's a perfect opportunity to connect with readers outside of the short story world who choose their reads based on mood and interstate rather than the length of a piece.
Contests
Short story contests are all over the place these days. Contests vary and may challenge writers to use a certain word count, theme, word, phrase, or genre. While some require an entrance fee, others are free to enter and offer cash prizes and publication opportunities. Reedsy put together a 2022 list of writing contests featuring several short story options for authors to explore.
Publications
Many writing journals offer ongoing submission opportunities for a chance to publish your short story on their website or print publications. This recent article published on The Write Life highlights 30 current submission opportunities for short story writers. Check them out!
Newsletter Giveaways
I've seen a number of authors offer their shorter pieces as gifts to newsletter subscribers. They may send a story as a "Welcome" email to new subscribers or as seasonal pieces. They might even release a short story once a month to keep their readers active and interested.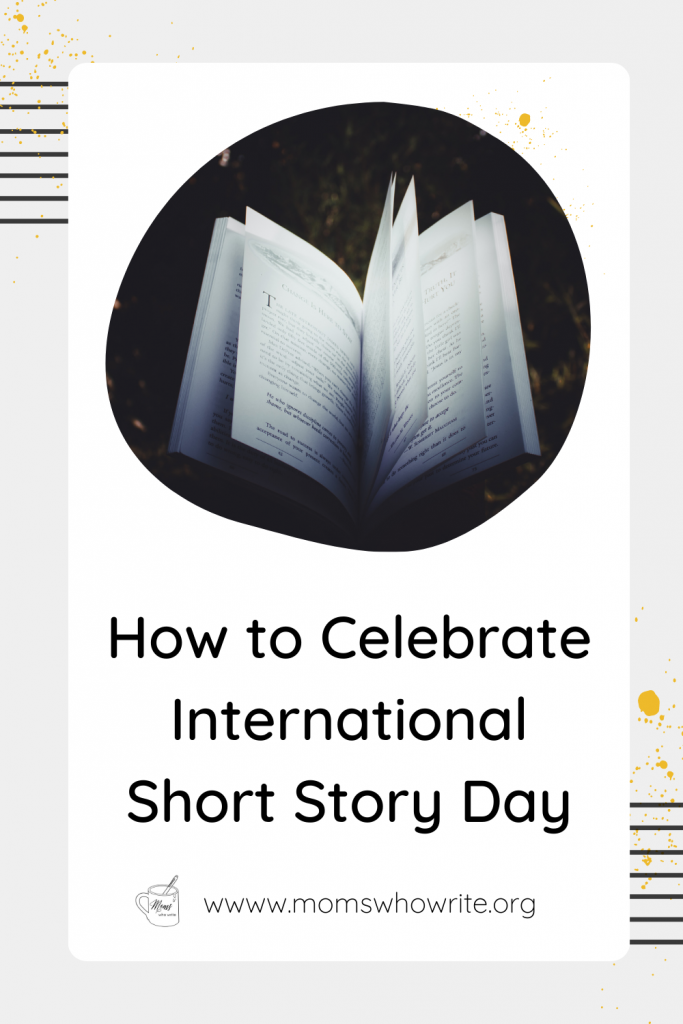 How will you celebrate Short Story Month?
In the next few weeks, we'll cover some more on the subject of short stories and highlight some amazing authors you should be following. In the meantime, we want to hear how you're going to celebrate this exciting month!
Are you going to take the leap to put your stories into a collection? Maybe you'll brainstorm an idea for a new short story every day, keeping a bullet journal of topics to go back to later. Perhaps your goal is to submit at least one short story to a writing journal by the end of the month.
Let us know your plan. Happy writing dreamers!
About the Writer: Shell Sherwood is a poet, fiction writer, freelancer, and creator of silly children's stories who could live on coffee, pastries, and romantic tragedies. She lives in Hudson Valley, NY, with her three boys and aspires to own a small writing getaway in every climate. Shell is currently working on her debut poetry collection. Learn more about Shell and follow her writing journey via her author blog, Instagram, and TikTok.