I can't tell you how many posts I've seen by writers on Facebook unhappy with the feedback they receive on their manuscripts. Most of the time, these are from overthinkers (like myself) who can't decide if they should bow to hired expertise or retain the choices they originally fell in love with. So, when do we need to swallow our pride and accept those edits? Is there a time we can ignore writing feedback entirely, or is that just being stubborn and foolish?
Let me be clear: we're not talking about trolls here. Dealing with reviews or comments on the internet is an entirely different topic. I'm talking about feedback from editors, Alpha/ Beta readers, agents, contest judges, and so forth. The truth is, even when it hurts, a lot of their suggestions can really improve our work. Then again, there are times when such input is…very subjective. How do we tell the difference?
Let's look at 5 specific types of feedback, and how to filter the useful from the stuff you can ignore.
Stylistic Feedback
Of the five types we're discussing here, this is the most subjective. In other words, stylistic feedback is almost purely a matter of personal taste. This feedback covers areas like sentence structure, vocabulary/ word choice, grammar, how you break up your paragraphs, and dialogue tags. That sort of thing.
As you decide what advice to act on or not, focus on the reason behind each suggestion. Does it improve clarity or put things in a more logical sequence? Is the suggestion more appropriate to the setting, character, point of view, or tense? Does it help you cater better to your ideal reader? Ask your editor to cite why they made such a suggestion if it's unclear.
If the feedback addresses a fair point of improvement, you should seriously consider using it. However, if it simply rewrites your story in a different voice– say no. The exception is when you're concerned with marketing to a particular target audience; we'll talk about that more below.
Necessary Clarity
I once had someone tell me that they couldn't tell if what I'd written was fantasy and requested I add a lot of details to the first chapter– things I intended to reveal over the course of the book. My staunch reaction? There's an elf in the first chapter. Honey, if that's not enough for you to know this is a fantasy, then I'm not sure how much I can add that would help you.
Regardless, there's little point in writing a book if I can't make my reader understand what's on the page. Feedback can be very useful for identifying what didn't translate from my head to the keyboard, such as why my characters think, feel, or act in certain ways. When it comes to issues of clear POV or what individual sentences are supposed to mean, or the reader's ability to visualize things, we must lean on an outside perspective.
The best way to know if this kind of feedback is legit is to crowdsource. Ask a few people– writers and non-writers alike– to read the section in question and provide minimal context. If the majority come back with the same or similar confusion on the issue, you have some redrafting to do. If most of them seem to get the picture, then that initial feedback might have come from someone who just sort of missed the point.
Feedback on Characters
Feedback on characters is important. Consistency of character, motivations, believability, and likeability, are extremely important to your readers. Are your characters well-developed and dimensional? Do they act and react appropriately to their age and background? Can we see them in our minds?
Especially as we draft and redraft, it's easy to lose track of how much of that description and explanation was kept in or even made it into the manuscript in the first place. This is another area where we really do need good, thoughtful feedback, because flat characters deaden stories.
Handling character feedback can require a lot of inner honesty. Does the feedback reveal a certain lack–perhaps you didn't give enough information for the character to be understood? Do you not know your own character as much as you thought? Are there things you know about the characters that you just need to express more adequately?
Alternatively, it could be that your editor/reader just isn't vibing with your character. Maybe they're just missing the obvious (get second opinions before you assume this). Just like in real life, there's always SOMEONE who isn't going to like them. If the feedback seems to be more about the reader's personal preference, then maybe they just aren't your ideal reader. Move on.
Pacing
Does the story drag or is it moving too fast to follow? Basically, is the reader getting bored?
Pacing usually revolves around distribution: dialogue vs action, internal thought vs external movement, information reveals vs plot progression. You need all of those things in your story, but they can't be in big separate lumps. They have to be mixed together. They have to work together.
One of the most important things a beta reader can tell you is what places they find themselves losing interest. Yet again, this can be closely linked to personal preference. Multiple opinions can help you narrow down which critiques are valid or not. Such validity is also very dependent on your ideal reader.
A reader who enjoys suspense might put up with a lot more information dumping and internal thought than a young reader looking for action and romance. Think very hard about what people who would like your book are looking for in a story. This is the key metric for determining what to tweak and what to leave alone.
Overall Opinion
Oh, but isn't this just our favorite and our least favorite type of feedback? We are so eager just to hear back that they LIKED our story. This one morsel of encouragement eclipses all other critiques.
Especially if they DIDN'T like it. [Insert about a thousand crying emojis.]
Remember to factor in the source of your feedback. If this is a professional, like a literary agent or an editor with publishing house experience, their opinion probably has a lot more to do with Can I sell this? than Did I enjoy this? Which is to say, even the most bestselling books of all time were widely rejected because publishers simply didn't know how to reach the right market yet. Think Harry Potter or even Dr. Suess. Don't let a professional's opinion discourage you too much just because they're a professional.
When it comes to that second category– pure opinion– it may not matter, especially if your feedback varies widely. Actually, if your feedback does vary widely, you need to step back and make sure you are being read by people qualified to represent your ideal reader: the niche person type that you know would love what you love in a story. The opinion of that person-type is the only opinion that matters because you're not writing for anybody else.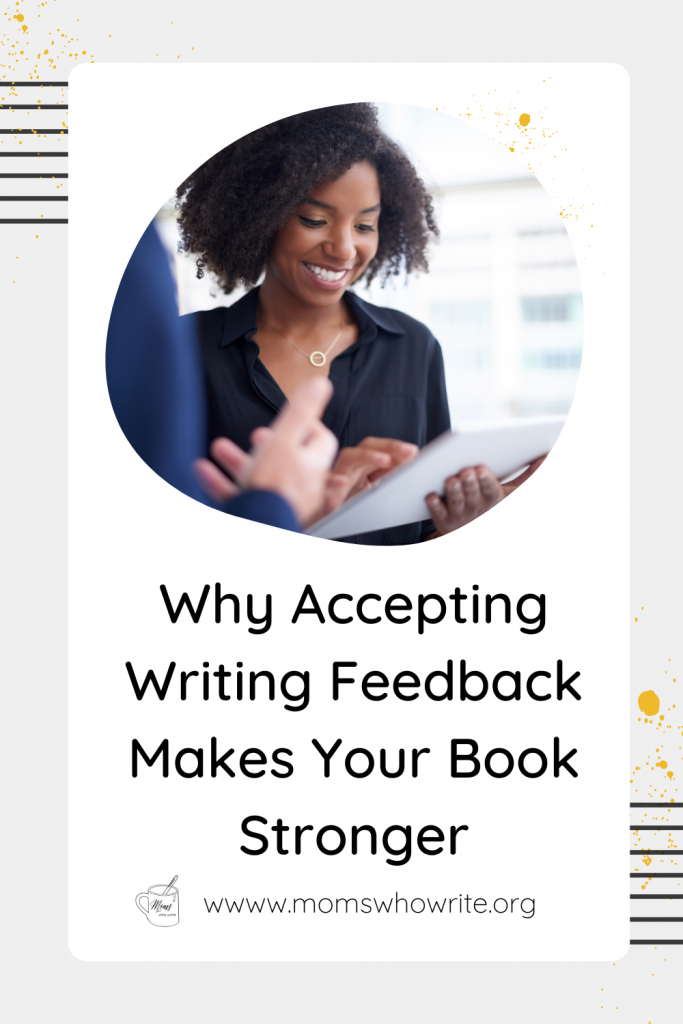 Conclusion: Consensus
Some people are more nitpicky and get turned off by simple pet peeves, like too many italics or dialogue tags. Some people can gloss over grammar mistakes but are going to be really put off by specific character archetypes or tropes. Pay attention to exactly what factors produce your readers' overall opinions, and to how commonly you get the same notes or not. Remember that some things are quite fixable, and other things really are pure opinions.
Make sure you get more than one extra set of eyes on your work, because consensus doesn't lie. That guy who didn't recognize my work for fantasy was an odd man out, but if that opinion were repeated by another source, I'd have reason to do some serious redrafting. Don't get me wrong; sometimes that odd man out has some very useful insight, as in fact mine also did. But sometimes, he's just the one guy that didn't get the point.
Always keep improving, but always stay true to your voice.
About the Writer: Kathryn Tamburri (@KathrynTamburriAuthor) writes clean YA epic fantasy novels which seethe with slow-burn romance. You can find more of her writing tips on The Devo Blog at KathrynTamburri.com, and learn from her publishing journey by subscribing to her fun author newsletter!